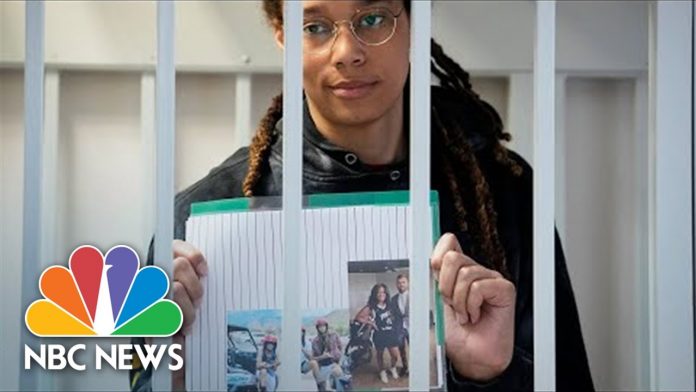 WNBA star Brittney Griner has been in prison for almost six months after her February arrest at a Moscow airport. On Thursday the two-time gold medalist was given a harsh sentence of 9 and a half years of "drug possession and drug smuggling with criminal intent.'
The judge fined her 1 million rubles, roughly $16,300 U.S. dollars, in addition to the sentence.
Griner was returning to Russia to play for the UMMC Ekaterinburg basketball team for the third time. The basketball superstar star had been playing for the Russians during the WNBA off-seasons. Unfortunately, this trip came just a week before Russia invaded Ukraine. 
Since her arrest a "Do Not Travel" advisory has been issued for Russia. In May, the US State Department classified her detention as a "wrongful detainment." 
WNBA star pleads guilty
It took 6 months for Griner's case to make its way through Russia's legal system. And for part of that time, she was not allowed contact with the US consul.
Griner, pleaded guilty, requesting leniency for unintentionally violating Russian law. She told the judge, at the time, she accidently brought vape cartridges containing less than one gram of cannabis oil into Russia.