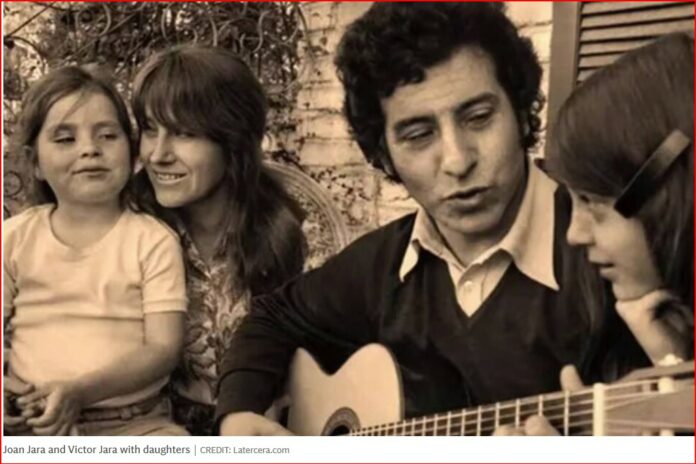 In a moving celebration of life, thousands gathered at Centro Espiral in Santiago de Chile this week to pay tribute to Joan Jara who died at the age of 96. The widow of iconic folksinger Victor Jara never gave up.
"We regret to inform that our beloved Joan Jara, at the age of 96, passed away today November 12 at 17:30 hours," the family announced through the Victor Jara Foundation on Sunday.
She was a British-Chilean dancer who became an activist—and left behind a legacy of dedication to human rights and justice.
The Vampire Virus: A Bizarre Microscopic Revelation in the Virosphere – USA Herald
Unraveling the Tragedy: Mom of 6-Year-Old Shooter Sentenced to 21 Months – USA Herald
Star Explosions: Tasmanian Devil Star's Mysterious Flares – USA Herald
Take Care of Maya: The Kowalski Family's $260 Million Legal Victory – USA Herald
The Life of Joan Jara
Joan, also known as Joan Alison Turner, dedicated her life to preserving the memory of her late husband, Victor Jara. 
His tragic death during the 1973 coup in Chile, turned Joan into a fervent advocate for justice.