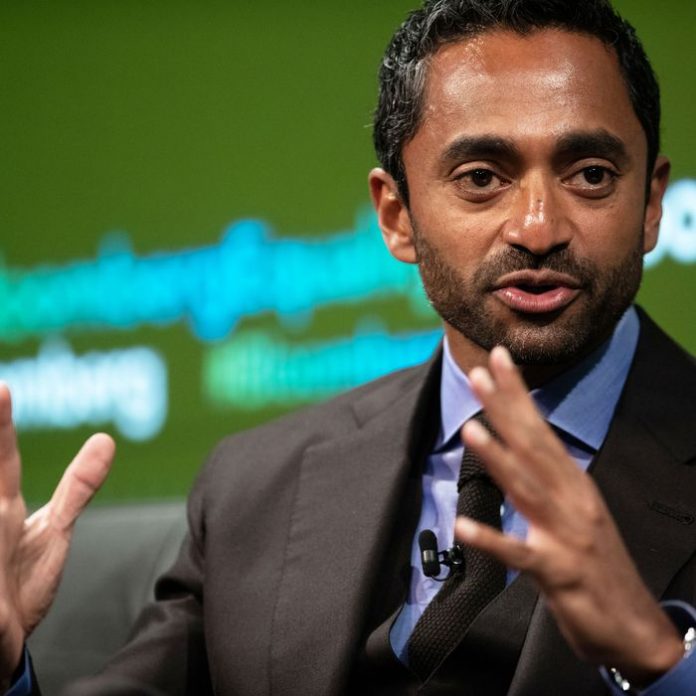 Chamath Palihapitiya, the Canadian-American billionaire venture capitalist disclosed his newest target, Clover Health Investments, a Medicare Advantage insurance provider backed by Alphabet (GOOGL: NASDAQ). 
On October 5, Chamath Palihapitiya's special purpose acquisition company (SPAC), Social Capital Hedosophia Holdings Corp. III (SCH) entered into a definitive merger agreement with Clover to become a publicly-traded company, according to its filing with the Securities and Exchange Commission (SEC).
The transaction values Clover at an enterprise value of approximately $3.7 billion, which included $1.2 billion in cash proceeds and $400 million of which will be provided through a Palihapitiya's private investment in the public entity (PIPE).
The transaction is expected to net Clover $728 million of the proceeds and up to $500 million of cash proceeds will go to existing Clover shareholders.
Clover Assistant is powered by AI & machine learning
Clover has a unique software-based model for Medicare insurance. Its flagship platform, the Clover Assistant, uses artificial intelligence (AI) technology to aggregate millions of relevant health data points including claims, medical charts, and diagnostics, among others. 
Clover Assistant also utilizes machine learning to synthesize that data with member-specific information. The platform provides doctors with actionable and personalized insights at the point of care and offers suggestions for medications and dosages, tests, or referrals. Ultimately, helping patients improve their health and well-being.
As a technology innovator, Clover believes its software is the core of its business in the Medicare Advantage space.
Clover Co-Founder and CEO Vivek Garipalli claimed that the company "pioneered a fundamentally different approach to Medicare Advantage that focuses on driving affordability and partnering closely with physicians to deliver the best possible health outcomes for members."
Chamath Palihapitiya believes Clover can disrupt the Medicare Advantage market
Following the merger, SCH will be immediately renamed Clover Health Investments, Corp. Its goal is to jumpstart Clover's already impressive growth trajectory.
Chamath Palihapitiya formed SCH to unite "technologists, entrepreneurs, and technology-oriented investors around a shared vision of identifying and investing in innovative and agile technology companies." 
In a statement, the billionaire venture capitalist said, "We need companies like Clover to help fix our broken healthcare system. The Company's rapid growth is a testament to the effectiveness of its tech-enabled approach, which resonates powerfully with consumers and physicians alike."
"I believe Clover is uniquely positioned to disrupt the entire Medicare Advantage market as well as expand into new and exciting opportunities in Original Medicare. I am proud to partner with Vivek, Andrew, and the entire Clover team on the next phase of their mission to improve lives across the country," he added. 
Medicare Advantage is one of the largest and fastest-growing markets in the U.S. healthcare system – but it is one that has seen little innovation and remains ripe for disruption. Worth $270 billion today and with an estimated value of $590 billion by 2025, the Medicare Advantage market provides a tremendous opportunity for growth.
Three weeks ago Palihapitiya filed his $4.8 billion SPAC deal with real estate start-up Opendoor.
—————————————-
Have a story you want USA Herald to cover? Submit a tip here and if we think it's newsworthy, we'll follow up on it.
Want to contribute a story? We also accept article submissions — check out our writer's guidelines here.