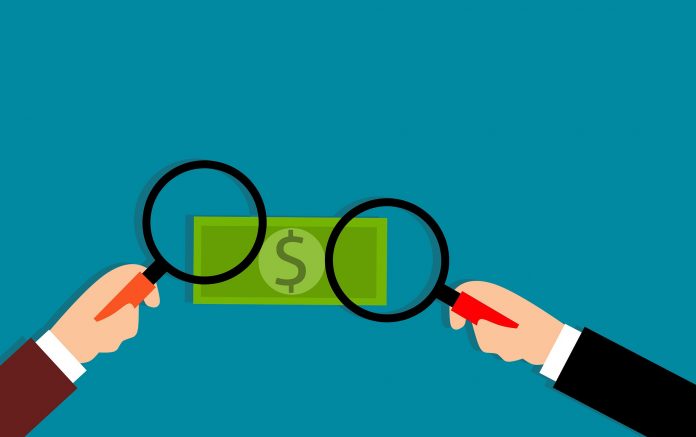 The U.S. Department of Justice (DO) filed charges against a recording artist in Florida and another man in Pennsylvania for filing fraudulent loan applications to obtain more than $24 million in Paycheck Protection Program (PPP) assistance as part of the Small Business Administration (SBA) under the CARES Act.
Diamond Blue Smith, 36, of Miramar, Florida, and Tonye C. Johnson, 28, of Flourtown, Pennsylvania along with eleven other defendants were charged by the DOJ for wire fraud, bank fraud, as well as conspiracy to commit wire fraud and bank fraud.
Smith reportedly obtained $426,717 in PPP loans for his recording company Throwbackjersey.com LLC by utilizing fraudulent documents.
After being granted an initial PPP loan, Smith filed for an additional loan of $708,065 for a secondary company, Blue Star Records LLC. The lawsuit claims Smith used $96,000 in loan funds to purchase a Ferrari, which was seized by authorities at the time of his arrest.
Johnson followed Smith's lead, falsely applying for $389,627 in PPP loans for his company Synergy Towing & Transport LLC. According to the DOJ, both individuals shared the funds with confederates and launched a wide-ranging scheme with the aid of co-conspirators to further defraud the U.S. government.
In total, 90 fraudulent PPP applications were filed in the conspiracy, totaling at $24 million in funds. Out of the $24 million, approximately $17.4 million was obtained in PPP loans by all of the defendants in the case.
Johnson was arrested by authorities on Oct. 1 and appeared before Magistrate Judge Henry S. Perkin of the Eastern District of Pennsylvania on Oct. 2. A few days later Smith was arrested, appearing before U.S. Magistrate Judge Regina D. Cannon of the Northern District of Georgia on Oct. 6.
The CARES Act was passed unanimously by Congress on March 29, 2020. Around $649 billion in forgivable PPP loans were issued to small businesses across the U.S. as of April 20, 2020.
All defendants have yet to be convicted of the aforementioned crimes and are innocent until proven guilty under the auspices of the U.S. legal code.
The Justice Department is aggressive in prosecuting entities and individuals who are taking advantage of the COVID-19 pandemic to commit fraud and other illegal activities.
—————————————-
Have a story you want USA Herald to cover? Submit a tip here and if we think it's newsworthy, we'll follow up on it.
Want to contribute a story? We also accept article submissions — check out our writer's guidelines here.