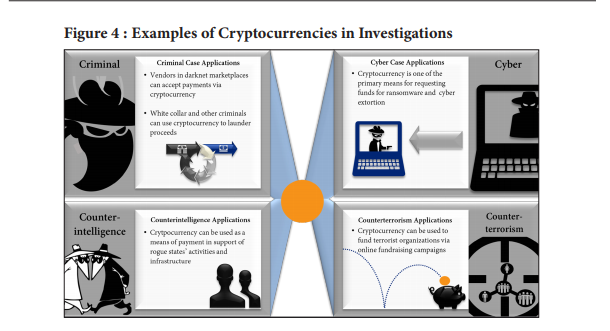 The U.S. Department of Justice (DOJ) released the "Cryptocurrency Enforcement Framework" highlighting the emerging threats associated with the frequent and increasing use of digital assets or virtual currencies.
The framework also provides insights regarding the important relationships of regulatory agencies in the United States and around the world as well as the enforcement challenges they face associated with cryptocurrencies. 
This 2020, the Justice Department, the Securities and Exchange Commission (SEC), the Commodity Futures Trading Commission (CFTC), and other federal and state regulators have been very busy investigating an bringing enforcement actions against individuals and entities using bitcoin and other cryptocurrencies in illegal activities.
The DOJ's Cyber-Digital Task Force was responsible for producing the Cryptocurrency Enforcement Framework.
In 2018, then U.S. Attorney General Jeff Sessions established the Task Force to assess the latest technological advances and its impact on law enforcement. Later that year, the Task Force released a  comprehensive report about the existing threats confronting our society ranging from criminal enterprises' cyber-enabled schemes to efforts to compromise the United States' critical infrastructure. The Task Force also identified emergency threats posed by cryptocurrencies since malicious actors are using such assets.