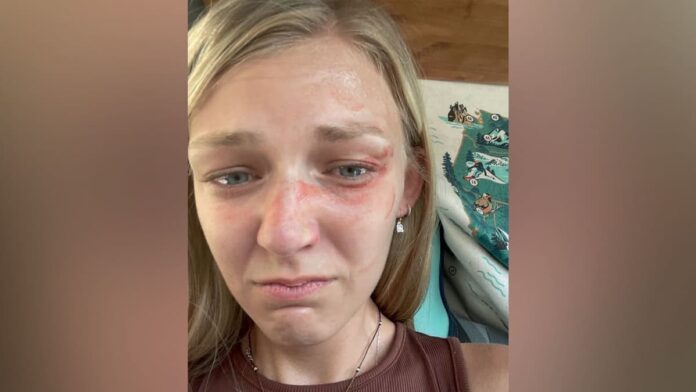 A selfie taken by a woman, weeks before her murder, shows the Long Island native's bruised and beaten face on August 12, 2021. The image was entered into evidence in a lawsuit filed by Gabby Petito's parents against the Moab Police Department. 
She took the photo before she was questioned by Moab police. They were responding to an emergency call. The 911 caller reported Gabby Petito, 22, was being hit by her then-fiancé Brian Laundrie. And weeks later Laundrie murdered her.
The shocking image of Petito shows her visibly bruised face. A handprint seems visible. She is teary-eyed and her mouth looks painfully contorted.
Attorney Brian Stewart made the picture public on behalf of Gabby Petito's parents, and said, "It is totally heartbreaking to see her hurt and scared and in need and to have her concerns ignored the way that it was."
Stewart emphasized that the photo was taken right after the couple had a physical altercation. And this was just minutes before an eyewitness made the 911 call to the police.