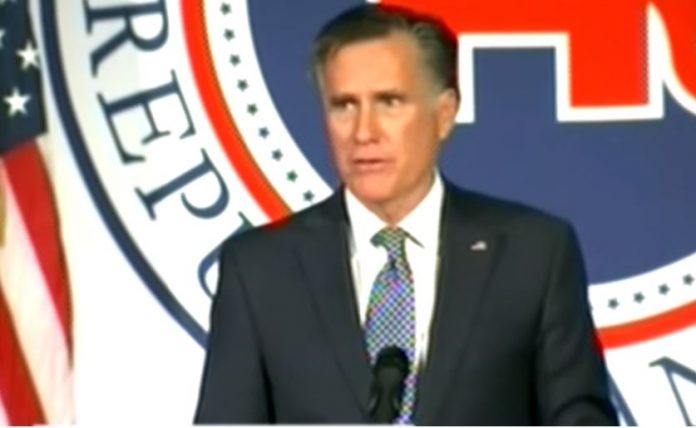 Mitt Romney failed to win the Utah Republican Party's nomination for Senate on Saturday. It means that the former GOP presidential candidate will compete with 11 challengers in the state's primary in June.
Romney is seeking to replace retiring U.S. Senator Orrin Hatch, who previously stated that the former GOP presidential candidate is "perfect" for the Senate.
In February, President Donald Trump endorsed Romney despite their differences. The President described him as a "worthy successor" to Sen. Hatch.
Some political observers believe that Romney is the favorite Senatorial candidate in Utah. David Hansen, a longtime GOP strategist and chairman of Hatch's political organization thought it would be difficult to defeat him if he runs in the state.
The results of the votes from delegates at the Utah GOP convention showed otherwise. State Representative Mike Kennedy obtained 50.88% and Romney got 49.12% of the votes.
After the results of the vote at the convention, Romney said, "This is terrific for the people of Utah. I really want to thank the delegates who stayed so late to give me the kind of boost that I got here today."
Political observers were surprised by his defeat at the convention. They did not expect him to face a serious challenger.
Romney and Kennedy use "David and Goliath" message to attract delegates
Even, state Rep. Kennedy was stunned and said he wasn't sure why he won more votes than Romney. He thought more delegates received his message positively. "I don't know — it's just my message" said Kennedy as quoted by CNN.
Both candidates appealed to the delegates using David and Goliath. Romney told delegates, "I'm not Goliath, Washington DC is Goliath." He introduced himself as a neighbor, a person of faith who helped rescue the Salt Lake City Olympic Games in 2002.
On the other hand, Kennedy said, In this battle you are David, firm in your fight for liberty. Goliath is Washington DC — intimidating but beatable. And I, I am your stone ready to be flung at the foes of liberty who seek to oppress us. Working together we will defeat the Goliaths in Washington and restore our government where it belongs."
Earlier on Saturday, Romney told the media outlet that he is not ready to support Pres. Trump for re-election in 2020. According to him, he will "make that decision down the road."
Additionally, he said, "As a person of political experience, if I endorse someone, I'll want to know what's in it for Utah and what help would he provide for us on key priorities in Utah."