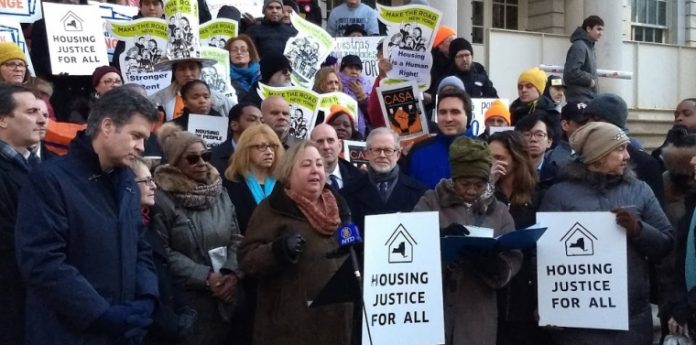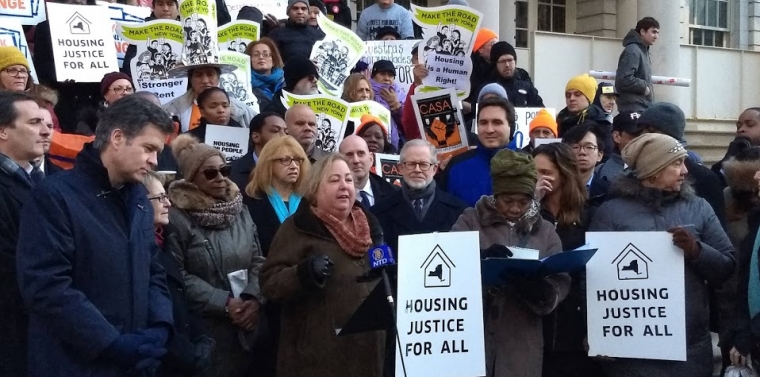 The New York State Senate approved the Tenant Protection Act of 2019, which will hold unscrupulous landlords criminally accountable for harassing renters.
Last month, the New York State Assembly already passed a version of the legislation, which is now heading to the office of Governor Andrew Cuomo for signature.
Proving a landlord's criminal culpability is difficult under existing law
In 2017, then Attorney General Eric Schneiderman introduced the Tenant Protection Act as a program bill. State Sen. Liz Krueger and Assembly member Joseph Lentol sponsored it.
At the time, Schneiderman noted that the states existing law were inadequate to protect tenants from greedy landlords. It is difficult for prosecutors to criminally convict a landlord of harassment of a rent regulated tenant under the existing law. Prosecutors must prove that a tenant sustained a physical injury due to a landlord's harassment.
Based on data from the New York State Division of Criminal Justice Services, his office found no single landlord has been convicted of the crime of harassment of a rent regulated tenant over the past two decades. He concluded that it is necessary to amend the law to give prosecutors the right tools to protect tenants from dangerous tactics by landlords.
The current Attorney General Letitia James continued her predecessor's efforts to ensure the passage of Tenant Protection Act, which sets a more reasonable evidentiary standard. It eliminates the need to prove a physical injury to prosecute a landlord for intentionally harassing a tenant using insidious tactics such intentionally turning off heat and hot water.
Tenant Protection Act will hold unscrupulous landlord accountable
In a statement, AG James said, "For far too long, unscrupulous landlords have gotten away with subjecting rent-regulated tenants to dangerous and horrific conditions in an attempt to force them out of their homes."
"The landlords behind these serious acts of tenant harassment have been able to evade justice because the standard for proving criminal culpability has been impossibly high – today that begins to change. This bill will go a long way in protecting our most vulnerable tenants… I thank Senator Krueger and the Legislature for their partnership on this action to support tenants and ensure bad actors are held accountable," added AG James.
On the other hand, Sen. Krueger, said, "Over the years I have heard far too many horror stories from my constituents about the harassment they have suffered at the hands of unscrupulous landlords…It is high time this law was updated to protect tenants and give them a fighting chance, and to safeguard our dwindling stock of affordable housing. I commend Attorney General James for her leadership on this issue, and I urge the Governor to sign this bill…"
Meanwhile, Assembly member Lentol commented, "In an effort to get market-value rents, landlords have gone to great lengths to force rent-regulated tenants out of their homes. Their wrongdoings have escaped the scope of current criminal law. This legislation will ensure that landlords are punished if they purposefully harass tenants and sabotage rental units in an effort to force the tenants to leave. This is common-sense legislation and I am glad it finally passed both the Assembly and Senate."