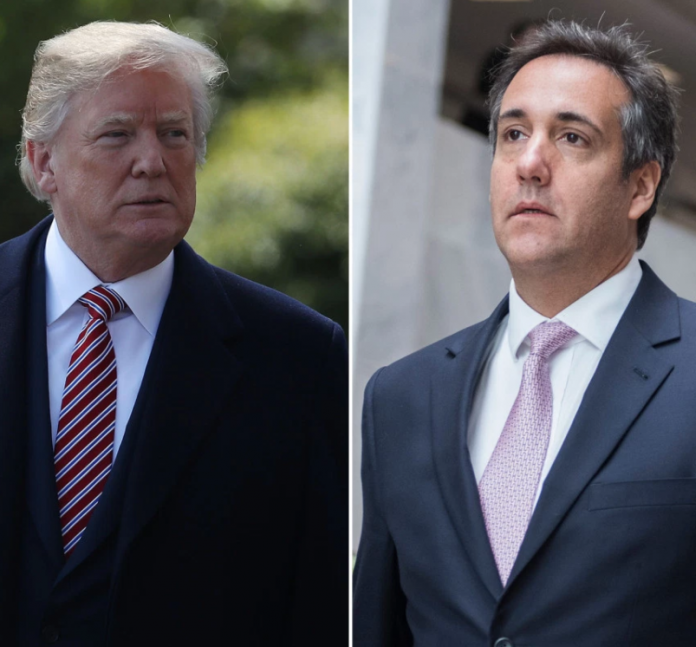 Earlier today, President Trump provided some insight into his relationship with his attorney during a Fox and Friends interview, reports The Hill.
An Overview of President Trump's Statements on Cohen
Over the past few weeks, Michael Cohen, personal attorney to President Trump, has come under scrutiny; therefore, so has his relationship with the Commander-in-Chief. Earlier this month, the FBI raided Cohen's office, seizing information related to a variety of matters including his $130K payment to pornstar (and alleged former mistress of Donald Trump) Stormy Daniels. Shortly after the occurrence of the raid, the President blasted it as "disgraceful."
This morning, the Commander-in-Chief moreover affirmed that the raid and FBI investigation has "nothing to do with" him.
"I've been told I'm not involved," he explained.
Shortly before the President's Fox and Friends interview, Americans learned that Cohen pleaded the Fifth regarding the $130K payment to Stormy Daniels. However, President Trump provided intel pertaining to his involvement, or lack thereof, with Cohen's business dealings:
"Michael is in business. He is really a businessman, a fairly big business as I understand it. I don't know his business. [He managed a] tiny, tiny little fraction [of my legal business. Like with this crazy Stormy Daniels deal, he represented me and you know, from what I see, he did absolutely nothing wrong."
President Trump has repeatedly maintained that he had no knowledge of or involvement with Cohen's payment to Daniels.
America's Thoughts Regarding President Trump's Statements on Cohen
Since the inception of the Russia probe, many Americans have weighed in on President Trump and Michael Cohen. Speculations regarding these two gentlemen have considerably amplified since the raid of the latter's office.
Many of the President's critics have opined that the descent upon Cohen's office will eventually lead to Trump's downfall. Furthermore, after the President's earlier Fox and Friends interview, his critics maintained that he is now trying to distance himself from Cohen.
However, conservatives and many other backers of the President have disputed the aforementioned assertions regarding Trump and Cohen. Right-leaning Americans furthermore maintain that the ongoing Russia probe and investigations into Cohen are "witch hunts."