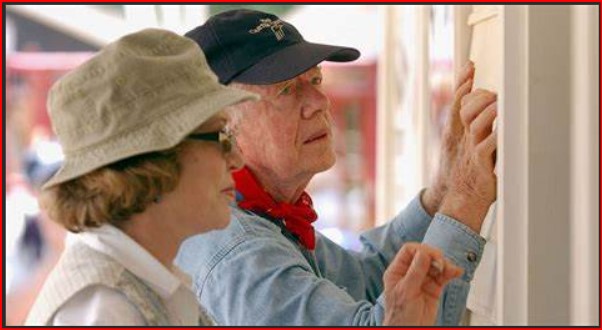 Former first lady Rosalynn Carter, married to Jimmy Carter the nation's 39th president, passed away at the age of 96 in her home.
 Married to President Jimmy Carter for an impressive 77 years, Rosalynn played a pivotal role in shaping the modern concept of the first lady. Beyond her role in the White House, she left an enduring legacy as a champion for mental health, human rights, and humanitarian efforts.
Rosalynn Carter joined her husband, former President Jimmy Carter in hospice care – USA Herald
OpenAI Board Fires CEO Sam Altman in a Surprise Move – USA Herald
Swifties propel Taylor Swift to billionaire status – USA Herald
Former First Lady Transformed Role
Rosalynn Carter's journey began and ended in the small town of Plains, Georgia. She navigated the challenges of a modest upbringing. Despite financial hardships,at a time when most women were not college-educated she graduated from Georgia Southwestern College. 
In 1946, she married Jimmy Carter, setting the stage for a life of public service.