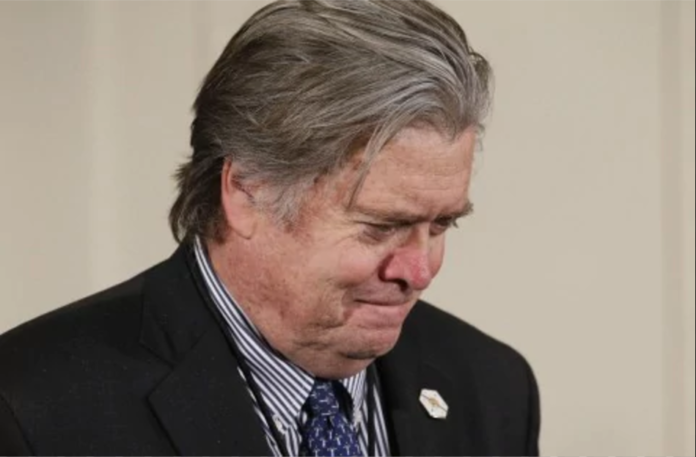 Another one bites the dust.
[Former] Chief Strategist Steve Bannon is no longer serving in the White House.
What Happened?
Prior to Bannon's termination, sources affirm that he had the option of quitting. Obviously, he did not exercise this option which engendered his dismissal.
Further reports cite Bannon's termination as an offshoot of him contradicting President Trump on several occasions. The first strike was Bannon's public rebuttal of the President regarding North Korea. According to the New York Times, President Trump believed Bannon to be secretly revealing classified information to the press and wrongly accrediting himself for the former's accomplishments in office.
In addition to the aforementioned occurrences, Bannon did not help his cause by frequently butting heads with other White House staff. He reportedly disagreed with many of his associates [such as Jared Kushner, Reince Priebus, Gary Cohn, etc] on matters pertaining to foreign policy, tax reform, and more. Before long, many people implored Bannon to resign from his post.
A statement from White House Press Secretary Sarah Huckabee Sanders reads as follows:
"White House Chief of Staff John Kelly and Steve Bannon have mutually agreed today would be Steve's last day. We are grateful for his service and wish him the best."
Further Controversy
As cited by CNN and the New York Times, many Trump critics viewed Steve Bannon as a white supremacist or white nationalist. However, these beliefs likely had little to nothing to do with Bannon's termination. The President defended Bannon against some of his strongest critics, even referring to the latter as a "friend" and stating that "we'll see what happens with Mr. Bannon."
What's Next For Steve Bannon?
Despite Bannon's removal from his post, he will likely remain an ally to President Trump. Interestingly enough, those close to Bannon assert that he might carry more weight from working outside of the White House than from within.
Bannon has now resumed working with Breitbart News after leaving the White House. Apparently, Bannon expressed his wishes for President Trump to do well in office and will employ his work at Breitbart as a tool to focus on people he believes to be a detriment to the current White House administration.
Conclusion
Perhaps Bannon's exit from the White House is best. The aforementioned reports indicate that Bannon was not in a working environment that best suited him. Perhaps Bannon —and his former coworkers— will be happier with him at Breitbart. We as individuals should all play to our strengths.