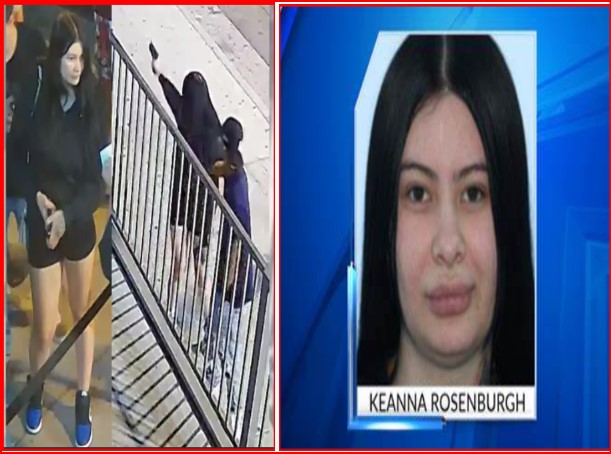 Denver authorities are urgently searching for a female teenage suspect, Keanna Rosenburgh, who is wanted in connection with a shooting that left five innocent bystanders injured outside Dierks Bentley's Whiskey Row bar and restaurant. 
The incident occurred on September 16 in the Lower Downtown neighborhood.
The Denver Police Department (DPD) has called upon the public to assist in locating the suspect, who is under 18 years of age, although her exact age remains undisclosed. 
Rosenburgh is facing a warrant for her arrest on eight counts of criminal attempt to commit first-degree murder. These charges encompass the five individuals who sustained injuries, as well as others present in the vicinity of the shooting.
As of Saturday, September 23, the suspect is still at-large.
IRS Whistleblower Reveals Frustration Over DOJ's Handling of Hunter Biden Investigation – USA Herald
Federal Bribery Charges Filed Against Sen. Bob Menendez and Wife: Political Fallout – USA Herald
AOG Technics: Fake Parts Scare Grips Aviation Industry, Major Airlines Affected – USA Herald
Police search for Teenage Suspect
The shooting incident unfolded when the suspect was in line to enter Dierks Bentley's establishment. Security personnel, suspicious of her identification, approached her.