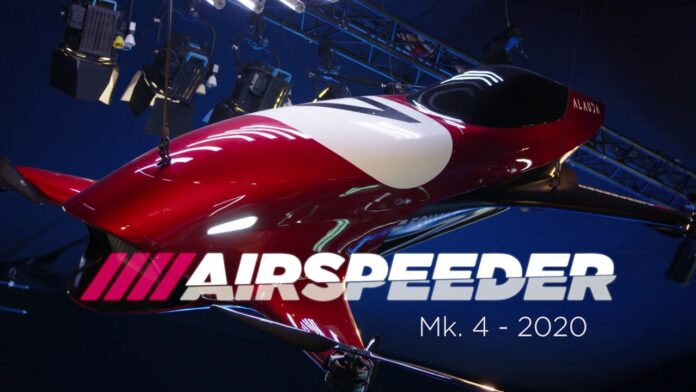 The world's first real flying car, the Airspeeder MK4 has been unveiled by Alauda Aeronautics in Adelaide, South Australia. Airspeeder is a "crewed" flying car which uses electric manned multi-copters in a fusion of UAM and motorsport.
The new electric Vertical Take-Off and Landing (EVTOL) aircraft can reach a top airspeed of 360 km/h (225 mph) in just 30 seconds from a grounded start. It has been designed for maximum agility at high speeds or low altitudes. And when they say "crewed," it means this flying car is specifically ready to race at high speeds.
Alauda Aeronautics wants to make flying cars a genuine reality. "We, and the world, are ready for crewed flying car racing," says Matt Pearson, CEO of Alauda Aeronautics. "Now is the time for the world's most progressive, innovative, and ambitious automotive brands, OEM manufacturers, and motorsport teams to be part of a truly revolutionary new motorsport."
Airspeeder MK4 sustainable power
The Airspeeder MK4 is powered by a 1,000 kW (1,340 horsepower) turbogenerator that feeds power to the batteries and motors. Powered by green hydrogen fuel, the Airspeeder provides safe, reliable, and sustainable power over long distances and flight times via the sophisticated electric propulsion system.