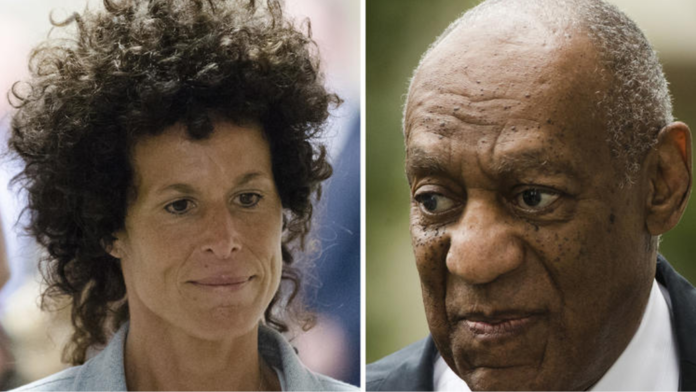 New reports from the Chicago Tribune indicate that Bill Cosby will be retried on a string of sexual assault charges on November 6, 2017. Lawyers retained by Andrea Constand, one of Cosby's many accusers, vowed to retry him, and they apparently meant it. On June 17, Judge O'Neill was forced to declare a mistrial after 52 hours of a hung jury. The upcoming retrial focuses on allegations of Cosby drugging and sexually assaulting Andrea Constand at his home in Pennsylvania. Unsurprisingly, Cosby has denied these claims.
Those keeping up with the Cosby trial have wondered whether or not Judge O'Neill will preside over the November court case. So far, it appears as though he will; additionally, the case will be held at the Montgomery County courthouse in Norristown, Pennsylvania just as it was in June.
Americans have debated with each other for weeks as to whether not Cosby is guilty. Many find his admission of giving quaaludes to women he wanted to sleep with as troublesome. Quite frankly, one could argue that innocent men do not give drugs to women they wish to bed, but ultimately, the jury has to decide.
Based on reports from The Root, Cosby's lawyers believe that a retrial will result in his exoneration. A statement from Brian McMonagle, Cosby's defense attorney, reads as follows:
"What I would say to all of Mr. Cosby's fans and some of the folks on the other side of this, we have a wonderful criminal-justice system in this country. Trust it, believe in it, and I'm confident that if this case is retried, he'll be acquitted."
Accounts from the The Washington Post state that Andrea Constand is one of sixty women who have accused Cosby of drugging and sexually assaulting them. His legal troubles are far from over. His accusers trancend country, state, and city lines. To be specific, Cosby has lawsuits in both Canada and America. While the US allegations range all over the country, Las Vegas, Los Angeles, and New York are the most recurrent places where Cosby allegedly assaulted these women. The majority of Cosby's accusers were considerably younger than him, between the ages of 18 and 24. Some were even younger than 18.
Regardless of how the retrial plays out, Cosby's legal troubles will not be dissappearing anytime soon. Many women have come forward with specific, detailed, and plausible accusations. Their statements are chilling. Bill Cosby will have to answer for his actions and hopefully, these women will get the justice that they deserve.