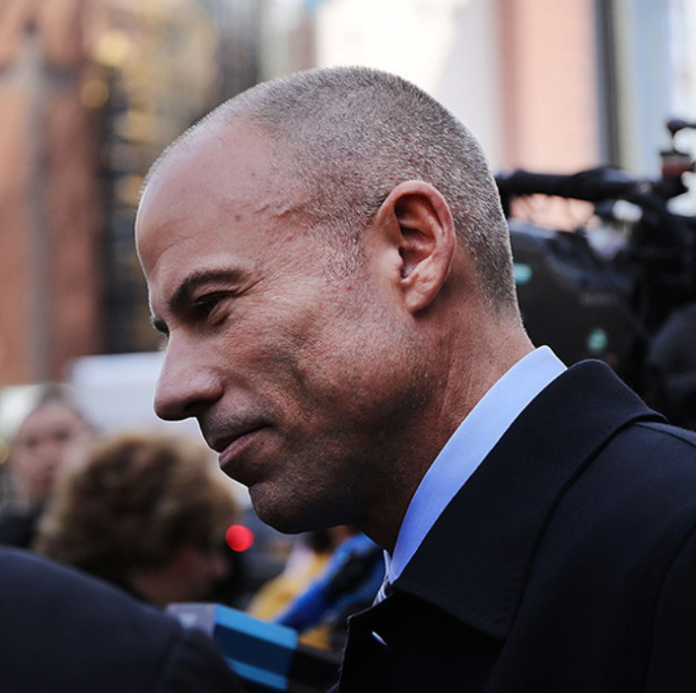 Over the past week, Michael Avenatti, the high profile attorney of adult film actress Stormy Daniels, has found himself and his business dealings thrust into the spotlight, reports Fox News.
An Overview of the Scrutiny into Avenatti
The American public's awareness of Michael Avenatti largely increased following his work as Stormy Daniels' attorney. Daniels is currently in the middle of suing both President Trump and his personal attorney Michael Cohen.
The adult film actress alleges that she and Trump had a consensual affair between 2006 and 2007. In the coming weeks, Cohen has faced mounting legal troubles, especially regarding his $130,000 payment to Daniels shortly before the 2016 election. President Trump maintains that he never engaged in an affair with the adult film actress at any time.
In the midst of the ongoing legal battles of Daniels, Cohen, and Trump, Avenatti has chosen to be very vocal via social media about Cohen's finances. In addition to sharing a CNN op-ed which labels the President's personal lawyer as a "screw-up," Avenatti moreover leaked intel regarding Cohen's personal communications and bank records.
The aforementioned intel can be viewed in the hereinafter tweets posted by Avenatti:
After significant investigation, we have discovered that Mr. Trump's atty Mr. Cohen received approximately $500,000 in the mos. after the election from a company controlled by a Russian Oligarc with close ties to Mr. Putin. These monies may have reimbursed the $130k payment.

— Michael Avenatti (@MichaelAvenatti) May 8, 2018
We are just getting started…

— Michael Avenatti (@MichaelAvenatti) May 8, 2018
On April 9, the FBI raided Mr. Cohen's home, office and hotel room. Within 48 hours, Mr. Cohen sent the below email to Mr. Davidson. Why? They had no ongoing legal matter at the time. Was it part of an attempt by Mr. Cohen to obstruct justice or worse? #basta pic.twitter.com/e7DfLSxG4x

— Michael Avenatti (@MichaelAvenatti) May 10, 2018
Knowing what we know now, no wonder Mr. Cohen was doing everything he could to interfere with Ms. Daniels' efforts to get new counsel. He was desperate to avoid the cover-up from surfacing and was afraid that competent counsel would expose him and Mr. Trump. #MoreToCome #Basta pic.twitter.com/FCzzFwcEsP

— Michael Avenatti (@MichaelAvenatti) May 11, 2018
The preceding tweets and similar others have raised many eyebrows. Therefore, Avenatti is now under fire regarding how he managed to ascertain Cohen's bank records. The attorney is furthermore facing allegations of $5 million dollars of unpaid taxes and other unsavory business practices. His "fitness to practice law" has also come into question.
However, Avenatti recently spoke out, maintaining the innocuity of his business dealings:
"The federal tax lien is related to an entity that was owned by another company that I used to have an interest in."
Nevertheless, more and more inquiries are coming to light. Questions about who is funding Avenatti also arose after Stormy Daniels confirmed via Twitter that she is not paying her attorney.
Avenatti weighed in with answers in the hereinafter tweets:
Too bad @Mark_Penn didn't do any basic research for his ridiculous piece in The Hill. Had he merely bothered to review google or this feed, he would know exactly who is paying me. And we did nothing wrong re the release of the financial info. #basta

— Michael Avenatti (@MichaelAvenatti) May 10, 2018
Who is paying my legal bills? Yet again, here is the answer (in Dropbox). The next time you see a "journalist" ask this same question, please join me in mocking them for their inability to do basic research. #bastahttps://t.co/3KmODQxb69

— Michael Avenatti (@MichaelAvenatti) May 10, 2018
What Happens Going Forward?
Avenatti's Cohen-related tweets largely contributed to the current investigations into his own business dealings. Questions are unlikely to subside anytime soon.
On Thursday morning, The Hill published a detailed op-ed questioning Avenatti's funding, practices, and reliability.