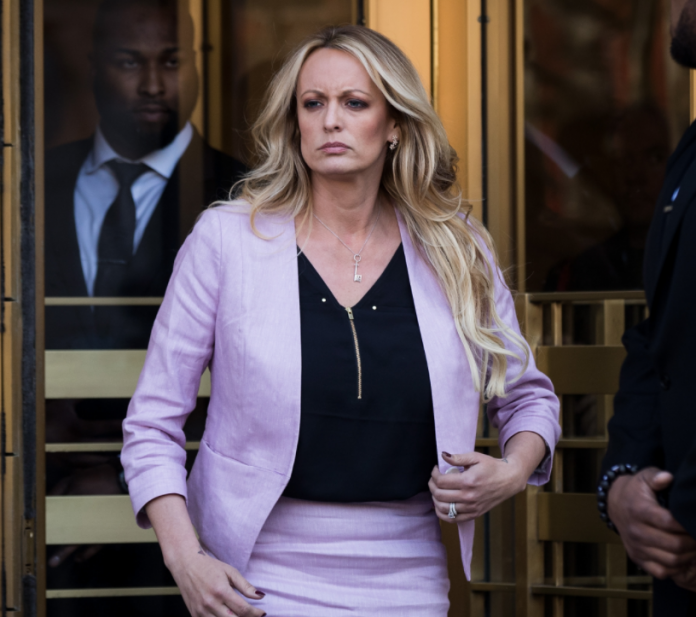 On Monday, adult film actress Stormy Daniels filed a defamation lawsuit against President Trump, reports The Hill.
An Overview of the Defamation Lawsuit
Daniels' lawsuit alleges that one of President Trump's tweets defames her character and leaves her vulnerable to various threats and other forms of harm. Last month, Stormy Daniels and her attorney Michael Avenatti appeared on The View for a joint interview. During the interview, Daniels and her lawyer released a sketch of an individual whom Daniels says threatened her in a Las Vegas parking lot.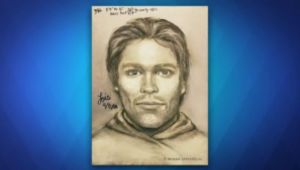 According to Daniels, the unnamed man issued the following threat:
"That's a beautiful little girl; it'd be a shame if something happened to her mom. Forget about the story. Leave Mr. Trump alone."
However, President Trump's account is different. He claims that no such man exists and furthermore took to Twitter to express his side of the story on April 18, 2018:
A sketch years later about a nonexistent man. A total con job, playing the Fake News Media for Fools (but they know it)! https://t.co/9Is7mHBFda

— Donald J. Trump (@realDonaldTrump) April 18, 2018
Avenatti, therefore, announced his client's lawsuit against the President on Twitter yesterday. He alleges that President Trump's tweet of the "non-existent man" inadvertently accuses Daniels of lying about the occurrence of the incident, which would be a crime in and of itself.
Moments ago, we filed this lawsuit against Mr. Trump for his recent irresponsible and defamatory statements about my client @stormydaniels. He is well aware of what transpired and his complicity. We fully intend on bringing it to light. #buckleup #bastahttps://t.co/ZuBjI1EY9z

— Michael Avenatti (@MichaelAvenatti) April 30, 2018
The full and official complaint can be viewed here.
The Stormy Daniels Controversy
Within the past few months, Stormy Daniels and her alleged affair with President Trump have made headlines and trended on social media. The Commander-in-Chief moreover denies any and all assertions that he and Daniels ever had a relationship. However, the adult film actress continues to speak out, affirming that she wants the truth to be revealed. Prior to Daniels' appearance on The View, she also did an interview with 60 Minutes in March.
President Trump has not publicly spoken out regarding Daniels' defamation lawsuit against him. The adult film actress is also currently suing the President's personal attorney, Michael Cohen. Shortly before the 2016 election. Cohen paid Daniels $130,000 in exchange for her silence regarding the alleged affair.
Last month, the FBI raided Cohen's office and seized documentation related to the payment and other matters. Due to Cohen's legal battles, political pundits have begun to speculate about the extent and longevity of his loyalty to President Tump.