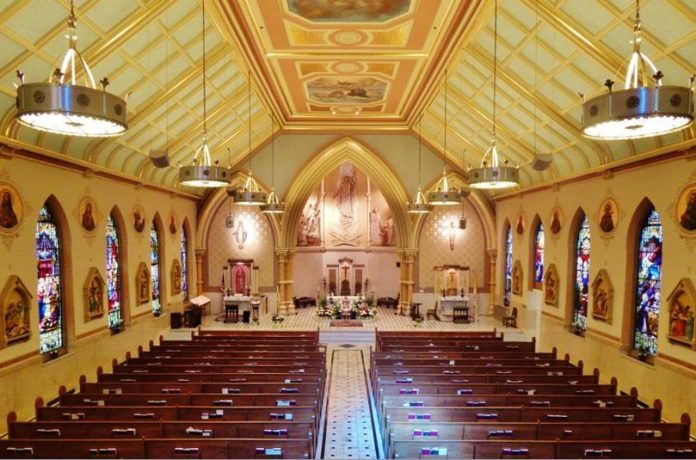 The Pennsylvania Supreme Court ordered the release of a grand jury report on child sexual abuse by Catholic clergy in six dioceses in the state.
In its ruling on Friday afternoon, the court granted the Media Intervenors' request to allow the public dissemination of an interim version of the 40th Statewide Investigating Grand Jury  report.
The court ordered the Commonwealth to prepare a redacted version of the interim report. It must remove all specific and contextual references to any petitioner who filed objection to its release. The Commonwealth has one week to complete the redaction—on or before August 3 at 2:00 p.m.
In addition, the court ordered the Commonwealth to distribute the redacted report to all petitioners and to a special master. The court will appoint a special master in a separate order.
The petitioners may submit any challenges to the redaction to the special master by 1:00 pm on August 7. The special master will release the interim report by 2:00 p.m. on August 8 if there are no challenges to the redaction process.
If there are challenges, the special master will resolve all it by making the necessary additional redaction.  The special master will then release the interim report no later than 2:00 pm on August 14.
Grand jury identified more than 300 "predator priests"
In the court's decision, Chief Justice Thomas Saylor said the grand jury found that more than 300 Catholic clergy "committed criminal and/or morally reprehensible conduct." The grand jury labeled them as "predator priests," which will not be suppressed.
"The 40th Statewide Investigating Grand Jury undertook the salutary task of exposing alleged child sexual abuse and concealment of such abuse, on an extraordinarily large scale, which the grand jurors have pronounced was perpetrated by trusted members of a religious institution," wrote Saylor.
The state Supreme Court released its decision after  Supervising Judge Norman A. Krumenacker of the 40th Statewide Investigating Grand Jury overruled the objections to the release of the report.
In his July 20 ruling, Krumenacker emphasized that the report did not violated grand jury secrecy. He allowed the release of the "redacted brief" to the public "at the discretion of the Supreme Court."
"A victory for the survivors" of clergy sexual abuse
In a statement, Pennsylvania Attorney General Josh Shapiro said, "Our fear throughout this process has been that the entire Grand Jury report would be shelved and victims' truth would be silenced."
Additionally, he said the court's decision ensures that will not happen. It is "a victory for the survivors" of clergy sexual abuse.
Furthermore, Shapiro promised to continue to fight for every victim of sexual abuse. He also vowed to hold every priest, bishop and church official accountable for their abhorrent conduct.