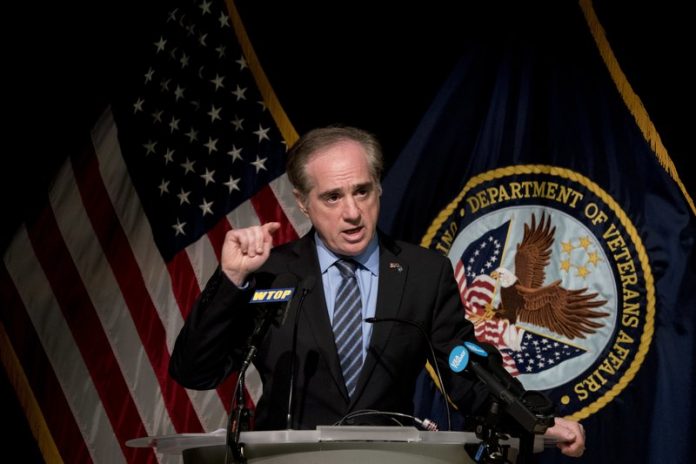 President Donald Trump fired Veterans Affairs Secretary David Shulkin and nominated White House doctor Ronny Jackson to replace him following a bruising ethics scandal and a mounting rebellion within the agency.
A Navy rear admiral, Jackson is a surprise choice to succeed Shulkin, a former Obama administration official and the first nonveteran to head the VA. Trump had been considering replacing Shulkin for weeks but had not been known to be considering Jackson for the role.
In a statement, Trump praised Jackson as "highly trained and qualified." It was a decision that signaled Trump chose to go with someone he knows and trusts, rather than choosing a candidate with a longer resume, to run a massive agency facing huge bureaucratic challenges.
Shulkin said he was undone by advocates of privatization within the administration. He wrote in a New York Times opinion piece that they "saw me as an obstacle to privatization who had to be removed." He added: "That is because I am convinced that privatization is a political issue aimed at rewarding select people and companies with profits, even if it undermines care for veterans."