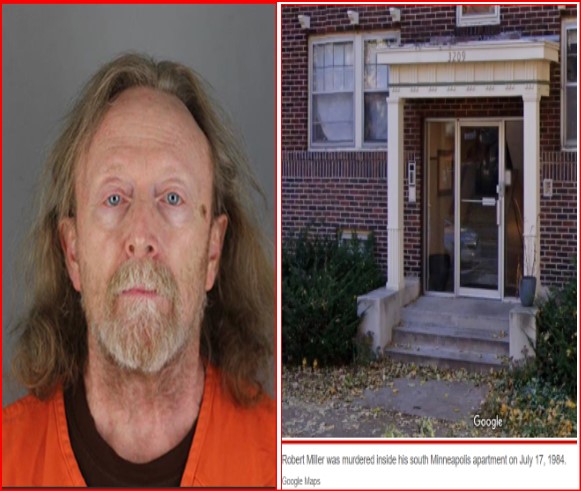 Minneapolis police say they have cracked a cold-case of home invasion, murder, and assault thanks to new forensic technology which enabled authorities to develop a DNA profile the killer left behind 39 years ago.
Authorities named Matthew Russell Brown, 66, as the suspect accused of murdering Robert Miller inside his south Minneapolis apartment on July 17, 1984.
Brown would have been 27 years old at the time of the crime. Matthew Brown had recently retired from his job at Minnesota's Sex Offender Program at Moose Lake.
He was extradited back to Minnesota. And appeared in Hennepin County District Court on Monday morning. 
A judge ordered his bail to remain at $1 million. And scheduled his next court appearance for August 28. 
A Brutal Crime
In the early hours of July 19th, 1984, a brutal crime shook the residents of south Minneapolis. Robert A. Miller was found murdered inside his apartment at 3209 Girard Ave. S. 
Two women in the apartment were also attacked by the unknown intruder. 
Officers were alerted by multiple 911 calls reporting the disturbance. When they arrived at the scene, two women rushed out of the apartment building, one with a bleeding cut on her face, and the other, hysterical, but physically unharmed.