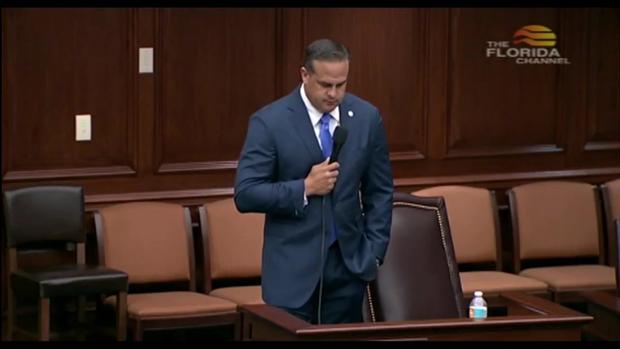 By DARA KAM
THE NEWS SERVICE OF FLORIDA
©2017 The News Service of Florida. All rights reserved. Posting or forwarding this material without permission is prohibited. You can view the Terms of Use on our website.
THE CAPITAL, TALLAHASSEE, April 21, 2017……… Calling his presence a "distraction" days after apologizing for a public tirade that included racially charged and vulgar expletives, Miami Republican Frank Artiles announced Friday he was resigning from the Senate, effective immediately.
Artiles — a tough-talking, U.S. Marine veteran who earned the moniker "Frank the Tank" from fellow lawmakers — stepped down amid a Senate investigation into reports that he had insulted two black colleagues, and others, Monday night at a members-only club in the shadow of the Capitol.
Artiles has faced widespread condemnation for a rant that reportedly included calling Sen. Audrey Gibson, D-Jacksonville, "girl," a "bitch," and a "f—ing ass—-." Artiles also reportedly used the word "niggers" or "niggas," though he contended earlier this week that he did not direct the word at anyone in particular.