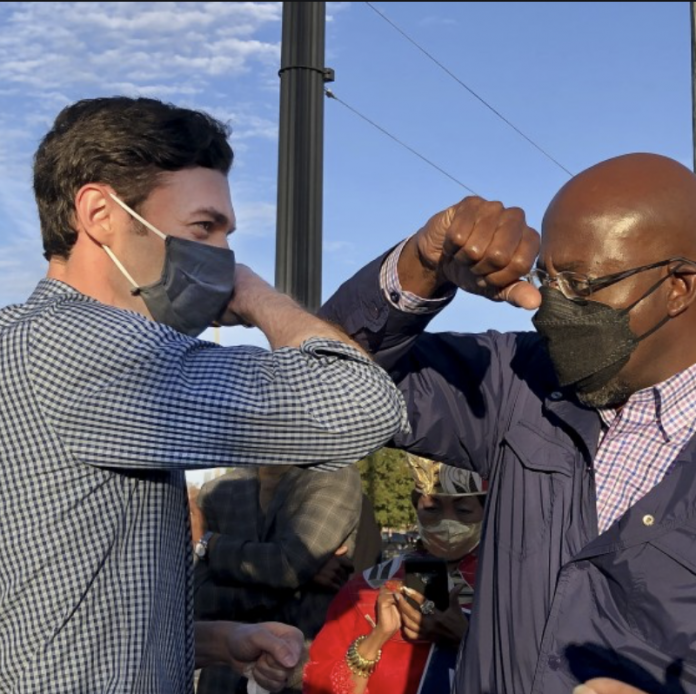 In one week from today, Georgians will have a final chance to vote in the runoff elections currently happening in the state. Early voting ends this Thursday; however, more than two million Georgia residents have already cast their ballots in the Senate races.
Sens. David Perdue and Kelly Loeffler are on the ground, touring across Georgia, and making their cases to win these runoffs. This manner of campaigning is known as "direct voter contact" and also absolutely paramount during this final stage of the runoffs.
Georgia, we are the last line of defense against this radical, socialist agenda.

We must #HoldTheLine. VOTE. https://t.co/Y1KedicoBn #GASen #gapol pic.twitter.com/ooA1gKLdwH

— David Perdue (@Perduesenate) December 29, 2020
Democrats Jon Ossoff and Raphael Warnock, despite outraising Perdue and Loeffler, are now struggling with funds to continue their campaigns. Both Georgia Democrats are therefore worried about the money that top GOP organizations are tossing into the race.
The memo that tells it all
Earlier this week, campaign managers for both Ossoff and Warnock released a critical memo. This memo admits that "fundraising revenue" is continuing to drop for both Georgia Democrats. Likewise, the campaign managers admit that direct voter contact is an area that Ossoff and Warnock are struggling with, due to money problems.