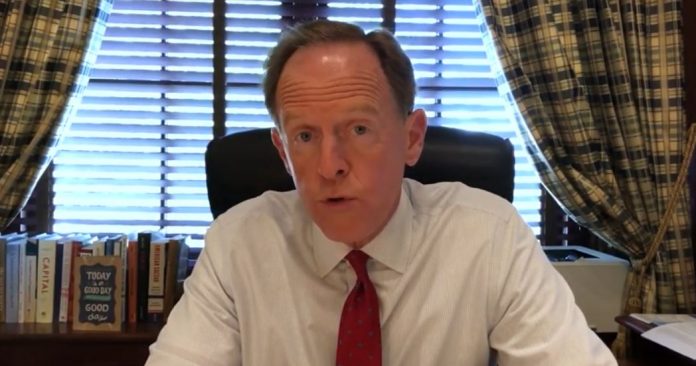 Republican Senator Pat Toomey of Pennsylvania disagrees with President Donald Trump's solution to the negative impact of the escalating trade war between the United States and China.
On Monday, Trump announced his plan to provide around $15 billion assistance to farmers affected by the trade war with China. On Friday, the U.S. imposed 25 percent tariff on additional $200 billion worth of Chinese products.
In retaliation, China imposed 5 percent to 25 percent tariffs on another $60 billion worth of U.S. goods including beans, beef, corn, honey, flour, lentils, peas, soybean and other agricultural products.
On Wednesday, Toomey told reporters that Trump's financial aid to farmers affected by the trade war is a "very bad policy."
The GOP senator explained, "Think about what we're doing. We're inviting this retaliation that denies our farmers — the most productive farmers on the planet — the opportunity to sell their products overseas and then we say, 'Don't worry; we'll have taxpayers send you some checks and make it OK.' That's a very bad approach."