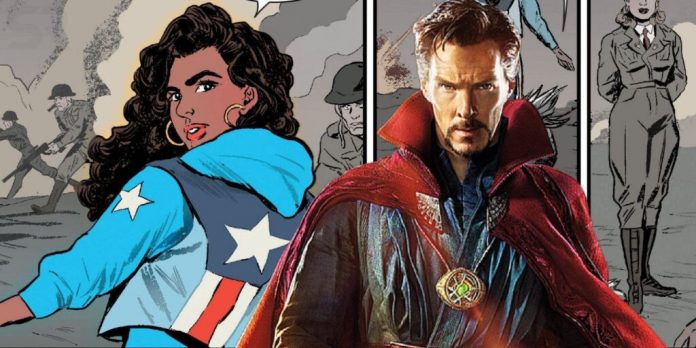 Dr. Strange in the Multiverse of Madness is facing a ban in Saudi Arabia. Marvel had been planning a May 5th rollout in the Gulf nations. But censors have issues with the onscreen presence of LGBTQ characters. 
The highly anticipated 2nd Doctor Strange film is a follow-up to the mega-hit 2016 film starring Benedict Cumberbatch. Online rumors spearheaded by the Hollywood Reporter are now confirmed. THR is claiming that Kuwait will also ban the movie.
Advanced tickets are unavailable on the websites of cinemas in Saudi Arabia, Kuwait, and Qatar. They are still available on United Arab Emirates sites. This suggests it will probably only be released there.
LGBTQ characters including cartoons and superheroes 
The Sam Raimi-directed film follows the character of America Chavez, aka Miss America, played by actress Xochitl Gomez. America was first introduced into the Marvel Cinematic Universe in 2011. 
America is an anchor character in the film. And one of Marvel's most influential "out" gay characters. She is a superhero from a parallel reality. And a member of the Young Avengers. 
Last year another Marvel blockbuster faced the same ban.  The theatrical release of Chloé Zhao's Eternals was canceled in Saudi Arabia, Kuwait, and Qatar. Because the film featured a same-sex couple. The film portrayed the Marvel Cinematic Universe's first gay superhero.
Being gay is still illegal in multiple Gulf nations. So, this wasn't a total surprise to the studio. Homosexuality is officially illegal across the Gulf nations. And films that feature any LGBTQ characters have problems getting past the censors.
Pixar's planned Toy Story "sequel" Lightyear also expects to be hit with a ban. The studio recently restored a same-sex kiss that was temporarily cut from the film. 
The Oscar-nominated Steven Spielberg-directed musical, West Side Story, is banned, as well. The ban was the result of the film including a transgender character. The character Anybodys is written as transgender in this new adaptation. And the role is being played by nonbinary actress Iris Menas.