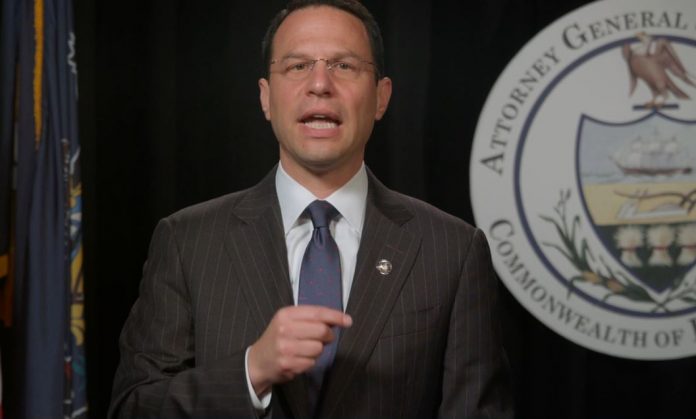 Pennsylvania Attorney General Josh Shapiro filed criminal charges against 72 suspected drug dealers in Blair County on Monday.
The charges were the result of a cooperative investigation between Shapiro's office, Blair County District Attorney Richard Consiglio's office, Blair County Drug Task Force and the Altoona Police Department. The investigation took more than a year.
During the course of the investigation, undercover officers/agents made a series of approximately 80 controlled purchases from the suspected drug dealers. Law enforcement arrested the suspects for selling heroin, illegal prescription opioids, cocaine, crystal methamphetamine, crack, bath salts and other drugs in Blair County.
9th Major Drug Sweep in Blair County, Pennsylvania
In a statement, Shapiro said, "After the first sweep in this area, I promised to remain vigilant and keep coming back to prosecute people peddling this poison in Altoona and Blair Counties — and I've kept that commitment. We'll continue working with our law enforcement partners to keep this region safe."
Since Shapiro became the state attorney general in 2007, his office has conducted a total of nine major drug busts. He has implemented a multi-pronged approach to combat the opioid epidemic in Pennsylvania. His office has destroyed almost 77 tons of drugs.
Consiglio said almost half of those arrested on Monday were selling Suboxone, a drug used to treat opioid addiction and prevent painful withdrawal syndrome.
In addition, Consiglio stated, "This demonstrates the use of Suboxone to either supplement or obtain heroin. Thus, the Suboxone traffic goes hand in hand with opioid addiction in this area and around the state and the county."
Furthermore, he noted that all of the arrested individuals were "street-level dealers." According to him, "These local dealers are a major component in the narcotics network that spreads poison throughout the county."
The defendants will be presented before Blair County Magisterial District Judges Fred Miller and Andrew Blatenberger for preliminary arraignment. Consiglio's office will be prosecuting the defendants.