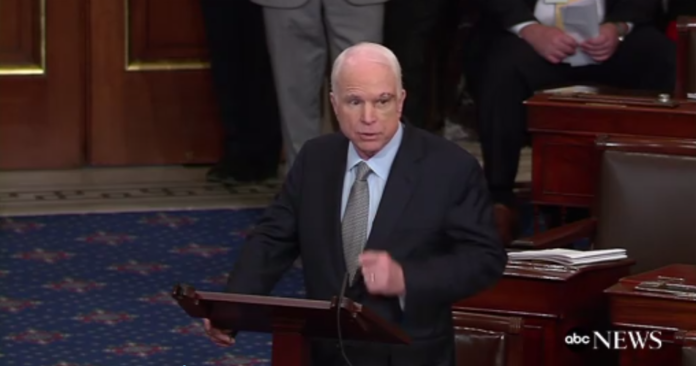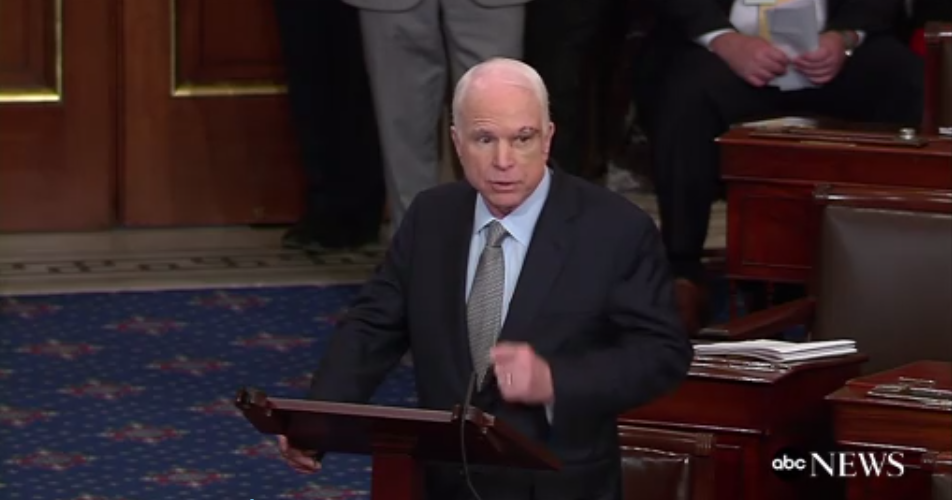 Senator John McCain spoke joins a growing list of Republicans decrying Trump administration's zero-tolerance policy, which separates undocumented families at the border.
In a tweet on Monday afternoon, the Republican senator from Arizona said the administration's policy of separating families contradicts the values and principles of the United States. It is an insult to the decency of the American people.
Additionally, Sen. McCain called on the Trump administration to rescind its zero-tolerance policy now because it has the power to do so.
The administration's current family separation policy is an affront to the decency of the American people, and contrary to principles and values upon which our nation was founded. The administration has the power to rescind this policy. It should do so now.

— John McCain (@SenJohnMcCain) June 18, 2018
Zero-tolerance policy is inconsistent with American values
Sen. Susan Collins of Maine shared Sen. McCain's view that separating undocumented children from their parents at the border os "inconsistent with American values."
In an interview with CBS on Sunday, Sen Collins said the Trump administration is using its zero-tolerance policy to send a message. "If you cross the border with your children, your children are going to be ripped away from you." She emphasized that family separation is "traumatising to the children, who are innocent victims and it is contrary to our values as a country."
Another female member of the Congress, Sen. Lisa Murkowski from Alaska made the same comment. Separating children from their parents at the border is not consistent American values. It is "cruel" and "tragic." She demanded the Trump administration to reunite the thousands of undocumented children with their parents and families as soon as possible.
"In my view, we should not have a policy designed to separate families particularly mothers with young children…To blame previous administrations for a wrong committed today is not acceptable," Sen. Murkowski in a statement.
She added, "The Attorney General and Secretary of Homeland Security should make the call today. If the administration does not fix this and fast, we in Congress must."
Lawmakers wants a compassionate solution 
On the other hand, Sen. Ted Cruz of Texas announced that he will introduce an "emergency legislation" to end the separation of undocumented families.
In a statement, Sen. Cruz said, "All Americans are rightly horrified by the images we are seeing on the news, children in tears pulled away from their mothers and fathers. This must stop. Now. We can end this crisis by passing the legislation I am introducing this week."
Meanwhile, Sen. Orrin Hatch of Utah said the practice of separating undocumented families os "wrong." The senator is working with his fellow lawmakers in the House and Senate to solve the problem. He said the legislative solution should have compassion for children and families without incentivizing illegal border crossing. It can and should be bipartisan.
Other Republican senators who condemned the policy of separating undocumented families include Sen. Ben Sasse of Nebraska, Sen. James Lankford of Oklahoma, Sen. Jeff Flake of Arizona,  Sen. Lindsay Graham of South Carolina and Sen. Pat Roberts of Kansas.
President Donald Trump strongly defended his administration policy. He said, "The United States will not be a migrant camp and it will not be a refugee holding facility."