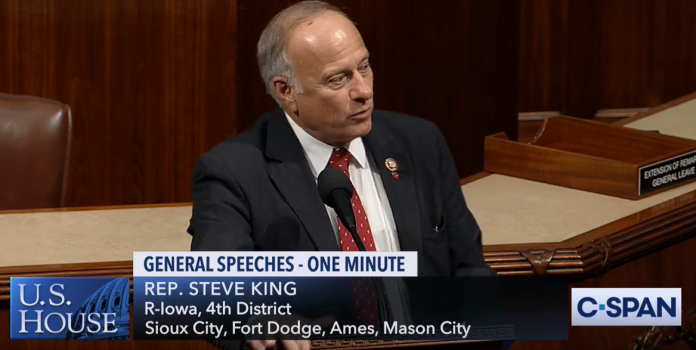 Leading conservative external organizations and Republicans are getting behind Rep. Steve King's (R-Iowa) contender in advance of the June 2 primary election, concerned that the 17-year congressman's history of incendiary comments will damage the Republican Party throughout the country, The Hill reported.
GOP heads like Rep. Steve Strivers (R-Ohio), who used to lead the National Republican Congressional Committee, and Karl Rove have given money to Randy Feenstra, a businessman who is as King's primary contender for the Republican nomination in Iowa's 4th congressional district.
National organizations, including the Defending Main Street super PAC, the National Association of Realtors and the U.S. Chamber of Commerce, are donating intensely to Feenstra. He has additionally enjoyed backing from the National Right to Life Committee and the Republican Jewish Coalition. That provides Feenstra with vital allies in the push to beat King.
Feenstra's own surveying indicates he's inside the margin of error. Also, he's put together a dominant financial advantage over King, whose success in raising money stopped after his committee assignments were removed in 2019. That's when he made more questionable comments about race, including remarks about Hurricane Katrina victims that made Rep. Cedric Richmond (D-La.) call King a "white supremacist," NBC News reported.