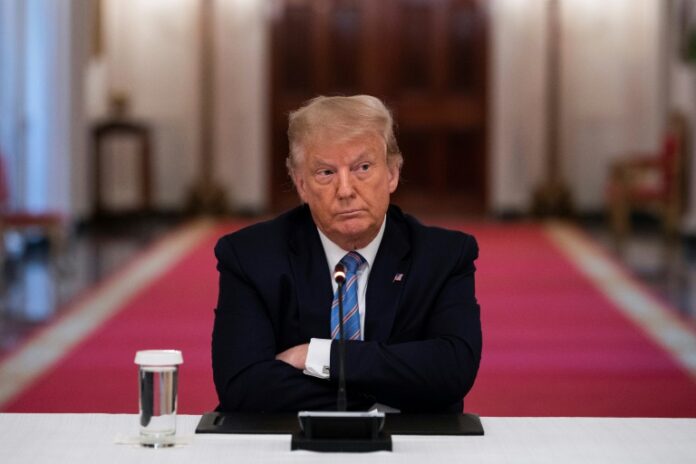 USA Herald — This is the case of Kevin O'Rourke et al. v. Dominion Voting Systems Inc. et al., in the U.S. Court of Appeals for the Tenth Circuit.
In late 2020, the plaintiffs filed their lawsuit right around the time that the presidential election was called for Joe Biden. At that time, then-President Donald Trump and his allies were alleging that the election had been stolen.
The named defendants in the suit were Dominion Voting Systems Inc., Facebook, the Center for Tech and Civic Life, and the states of Michigan and Pennsylvania. The plaintiffs were seeking $160 billion in damages, but the case was ultimately dismissed and sanctions issued against the attorneys who filed the case.
On Tuesday, the Tenth Circuit upheld a Colorado federal court's $187,000 sanctions award against the two attorneys who filed the claim on behalf of their clients, finding it was clear that the attorneys' claims were made in bad faith.
In the original November 2021 order, U.S. Magistrate Judge N. Reid Neureiter rebuked Colorado attorneys Ernest Walker and Gary Fielder calling their case "wasteful, extraordinarily overbroad and dangerous lawsuit."
In that order, judge Neureiter had granted the fee requests made by Dominion Voting Systems Inc., Facebook, the Center for Tech and Civic Life, and the governments of Michigan and Pennsylvania.
On Tuesday, the Tenth Circuit said that Judge Neureiter had not abused his discretion in granting the sanctions and fee requests, stating that the Colorado attorney's arguments pertaining to standing in this case "Were so inadequate" that it made sense to conclude that the claims were made in "bad faith, vexatiously, wantonly or for oppressive reasons."
The panel of judges said that there was no reason to believe that the plaintiffs had the standing to bring their suit in the Colorado federal court, accusing the attorneys of using "nonsensical" arguments in trying to prove otherwise.
In August 2021, Judge Neureiter made a finding that the conduct of attorneys Walker and Fielder was sanctionable, and directed Dominion, Facebook, and the other defendants to submit requests to recover the money incurred in attorney fees to dismiss the case.
On appeal, Fielder and Walker argued that they spent thousands of hours researching the issue of standing and believed wholeheartedly that their clients had the standing to bring their claims in Colorado, and claimed that their actions and conduct were at all times ethical and not at all frivolous.
In a statement given after the panel made its decision, Dominion said it "hopes that these decisions will deter litigants and their lawyers from filing similarly frivolous cases in the future."
Undeterred by the outcome of Tuesday's ruling, Fielder and Walker added that they plan to request a rehearing in the Tenth Circuit as well as file a petition with the U.S. Supreme Court.