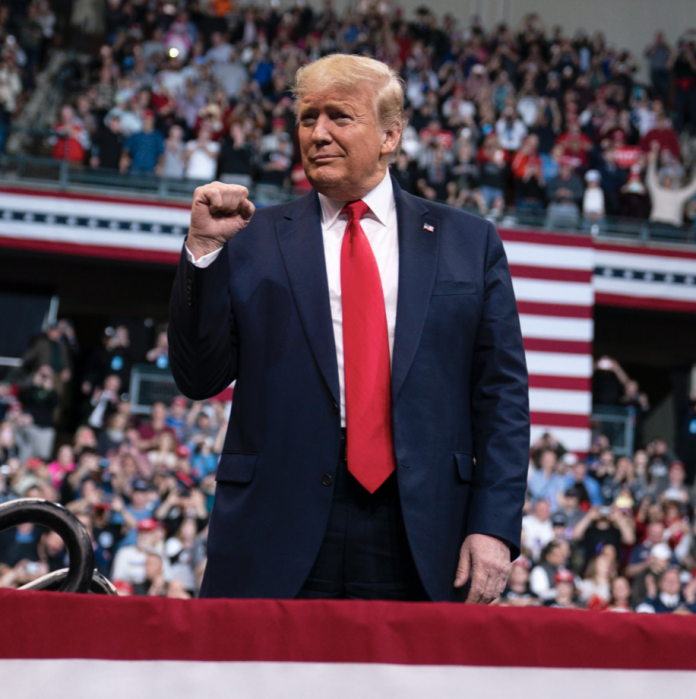 The 2020 presidential election continues to produce quite interesting results. Thus far, Democrat candidates are campaigning like never before as the stakes get higher. Bernie Sanders, in particular, poses the greatest threat to other candidates at this time; the self-proclaimed Democratic-socialist has won both the New Hampshire primary and the Nevada caucus.
Since these victories, candidates like Pete Buttigieg and Mike Bloomberg are on the attack; meanwhile, additional contenders such as Elizabeth Warren and Joe Biden are struggling to prove themselves and come out on top in the upcoming South Carolina primary.
As the Democrats duke it out amongst themselves, President Trump is in a pretty strong position. He's singlehandedly won every single caucus and primary thus far; moreover, a new CBS News-YouGov survey has determined that over 60% of Americans believe Trump will win a second term in office.
Everything to Know About the Poll's Latest Findings
The details from CBS News-YouGov affirm that 65% of U.S. voters believe Trump will win the general election. By contrast, only 35% of voters maintain that Trump's chances of losing are "definite" or "probable."
Of course, the predictions for the 2020 election greatly align with partisanship, although not to the extent that some folks might anticipate. While more than 90% of the GOP is convinced that Trump will win a second term in office, more than 33.3% of Democrats share the same outlook.
Findings from the aforementioned poll additionally provide some insight into the plans of certain voters. For instance, 42% of left-wing voters have already decided who they will vote for; although, six out of ten voters maintain that the chosen Democrat nominee and forthcoming actions of Trump won't alter their upcoming vote.
Of the candidates who are viewed as most likely to beat Trump, Bernie Sanders reached 27% of collective voters. However, when only taking Democrat voters into account, the numbers somewhat shift.
49% of Democrats believe that Joe Biden has what it takes to beat the incumbent president. Next comes Sanders with 46% of leftist voters believing he can defeat Trump. Finally, Elizabeth Warren and Mike Bloomberg have the confidence of 36% of Democrat voters who believe Trump couldn't beat them.
Crazy Bernie and the Democrats should see this. I have done far more for the African American community than any President. Secured funding for HBCUs, Criminal Justice Reform, Opportunity Zones, School Choice, Record Low Unemployment, and so much more. THE BEST IS YET TO COME! https://t.co/CcOOsGcdDa

— Donald J. Trump (@realDonaldTrump) February 23, 2020