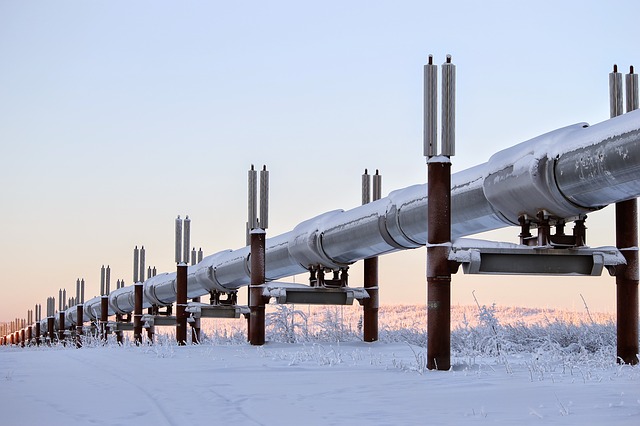 By JAMES MacPHERSON and BLAKE NICHOLSON
CANNON BALL, N.D. (AP) — The Army on Wednesday granted the developer of the Dakota Access oil pipeline formal permission to lay pipe under a Missouri River reservoir in North Dakota, clearing the way for completion of the disputed $3.8 billion project.
The Standing Rock Sioux tribe, which is concerned a pipeline leak could pollute its drinking water, has vowed to challenge the Army's decision in court.
The stretch under Lake Oahe is the final big chunk of work on the 1,200-mile pipeline that would carry North Dakota oil through the Dakotas and Iowa to a shipping point in Illinois. Energy Transfer Partners had hoped to have oil flowing through the pipeline by the end of 2016, but construction has been stalled while the Army Corps of Engineers and the Dallas-based company battle in court over the crossing.
The Army Corps of Engineers confirmed the easement was issued. The Army is involved in pipeline approval under the river because the Corps manages the Missouri River and its system of hydroelectric dams, which is owned by the federal government.
The Standing Rock Sioux, whose reservation is just downstream from the crossing, has mounted legal challenges and led protests that drew hundreds and at times thousands of people who dubbed themselves "water protectors" to an encampment near the crossing. ETP says the pipeline will be safe.
An assessment conducted last year determined the crossing would not have a significant impact on the environment. However, then-Assistant Army Secretary for Civil Works Jo-Ellen Darcy on Dec. 4 declined to issue permission for the crossing, saying a broader environmental study was warranted given the Standing Rock Sioux's opposition.
The Corps launched a study of the crossing on Jan. 18 that could have taken up to two years to complete, but President Donald Trump signed an executive action six days later telling the Corps to quickly reconsider Darcy's decision.
ETP has been poised to begin drilling under the lake. Workers have drilled entry and exit holes for the crossing, and oil has been put in the pipeline leading up to the lake in anticipation of finishing the project. CEO Kelcy Warren has said the company should be able to finish the project in about three months once it has the go-ahead.
___
Blake Nicholson reported from Bismarck, North Dakota. Follow him on Twitter at: http://twitter.com/NicholsonBlake .