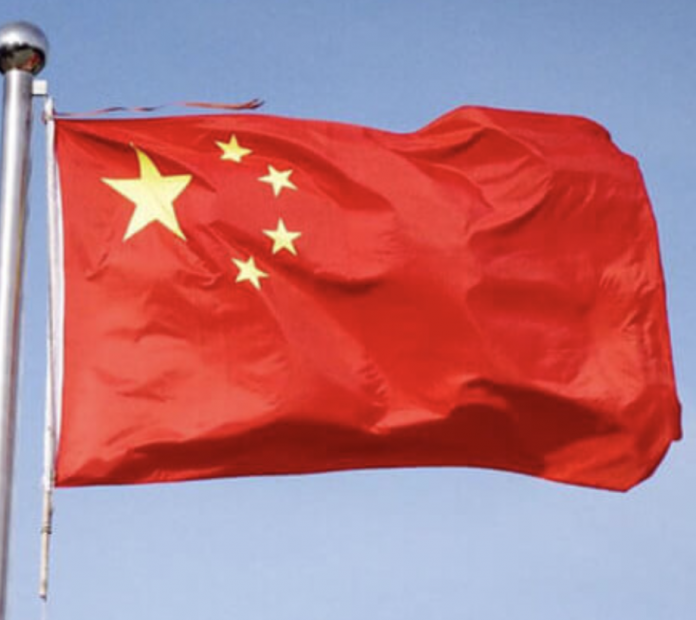 In the world of competitive sports and fighting, judges are supposed to be fair and impartial. Meeting these benchmarks as judges entails reviewing the fights between competitors and make decisions solely based upon performances.
At no time should any external bias or favoritism come into account. Likewise, third parties should not manage to sway or influence judges from fair, impartial decision-making. Sadly, there are times where judges fail to meet these standards, hence opening them up to criticism.
A Rigged Outcome? Chito Vera vs. Song Yadong
Judges who oversaw the UFC brawl between competitors Marlon "Chito" Vera and Song Yadong are currently facing intense scrutiny and backlash. For unknown reasons that have confused both Chito Vera and observers of the fight alike, judges ultimately declared Song Yadong as the winner.
Vera won that scrap #UFCFL pic.twitter.com/ytglylGSOg

— Niall McGrath (@niallmcgrath4) May 17, 2020
This determination is problematic for a series of reasons. First and foremost, the UFC Fight Night 176 scorecard shows that Vera took down Yadong two out of three times; moreover, both total strikes and significant strikes from Vera outweigh his competitor's.
Ultimately, Yadong lost each part of the fight against Vera, yet UFC judges still declared him as the "winner." This, therefore, begs to question: precisely what motivated the judges of this fight to determine Song Yadong as the victor? Which specific standards did they use to declare Yadong as a winner?
It's very apparent to just about everyone that something simply isn't adding up here.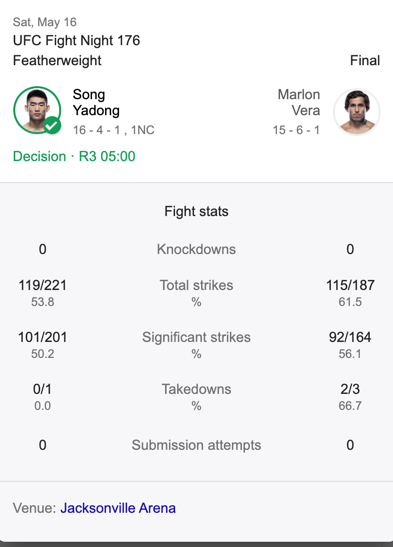 Backlash from UFC Fans, Social Media Users
Many fans and viewers of UFC maintain that judges ultimately robbed Vera of his rightful victory. As such, many social media users took to Twitter, expressing their displeasure towards the ruling against Vera.
See some of the reactions for yourself:
Did judging criteria change with the pandemia? Who gets beat up more takes the W?

— Rafael dos Anjos (@RdosAnjosMMA) May 17, 2020
Call the cops #ufc chito got robbed

— Jorge Masvidal UFC (@GamebredFighter) May 17, 2020
No way @SongYaDongMMA won that fight . Meet me next in the octagon ! Let's go !👊👊

— Merab "The Machine" Dvalishvili (@MerabDvalishvil) May 17, 2020
Believe it or not, though, Yadong's fight against Vera is not the first time that judges have ruled in manners that simply aren't supported by the numbers. In December 2019, Yadong fought against competitor Cody Stamann. Despite Stamann landing five out of twelve takedowns, judges ultimately cited his match against Yadong as a draw.
Following the fight, Stamann expressed concerns which now mirror those of Chito Vera's. This means that both Stamann and Vera maintain that fights against Yadong resulted in them being "robbed" of rightful victories. In light of all this, the UFC is also under scrutiny as viewers question their judging standards.
A Possible Hidden Mastermind?
As UFC fans scratch their heads and wonder what happens, some theories are already surfacing. One of the leading speculations is that the Chinese government ultimately has UFC in their pocket. Song Yadong's pattern of "beating" opponents even with fewer strikes and takedowns would certainly support this theory.
I don't lost the fight to the China men I lost to the judges tonight. All my hard work to the fuckin drain, I can't believe this horse shit tonight

— Chito Vera (@chitoveraUFC) May 17, 2020
When considering China as the potential hidden mastermind behind all this, it's important to note Yadong's prominence within the Chinese Communist Party. All things considered, it is not a stretch to believe that China might be secretly pulling strings behind the scenes.
If the UFC is, in fact, in the pocket of China, then this presents very real issues going forward. Competitors deserve judges that will make fair, accurate, and unbiased rulings. Thus far, multiple fights involving Song Yadong have proven that UFC still has a way to go before their judging standards are up-to-par.