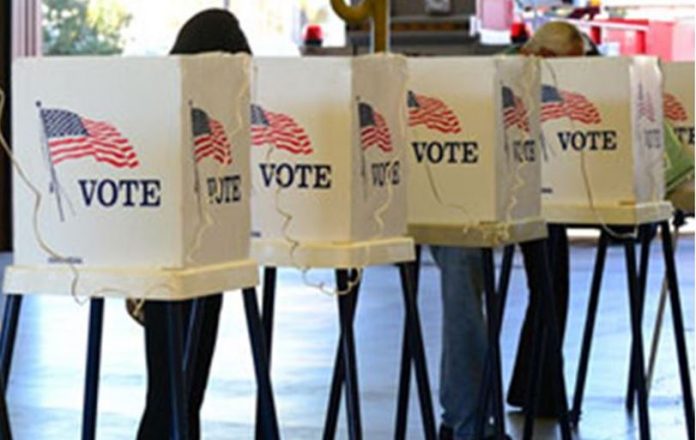 A conservative activist group filed a lawsuit challenging a new California law requiring presidential and gubernatorial candidates to release their tax returns in order for their names to appear on the state's primary ballot.
Judicial Watch named California Secretary of State Alex Padilla as defendant in the case. The conservative activist group sued on behalf of a registered Independent, Democrat, and Republican voter.
In the lawsuit, the plaintiffs noted that the California law known as SB 27: the Presidential Tax Transparency and Accountability Act added a new qualification for a presidential candidate.
Plaintiffs claim that California violated the Constitution
They argued that the law "imposes candidate qualifications beyond those allowed by the U.S. Constitution and impermissibly burdens a voter's expressive constitutional and statutory rights."
Additionally, the plaintiffs alleged that California or its Secretary of State Alex Padilla does not have the lawful authority to impose additional qualifications for presidential candidates.
The plaintiffs claimed that California violated the U.S. Constitution particularly the Qualifications Clause, the First and Fourteenth Amendments, and 42 U.S.C. § 1983 and 1988.
According to Judicial Watch, the state legislature's objective to implement SB 27 is not related to election procedure or administration. Its primary purpose is to attack President Donald Trump and force him to disclose his tax returns.
In a statement, Judicial Watch President Tom Fitton, commented, "California politicians, in their zeal to attack President Trump, passed a law that also unconstitutionally victimizes California voters. It is an obvious legal issue that a state can't amend the U.S. Constitution by adding qualifications in order to run for president. The courts can't stop this abusive law fast enough."
SB 27 aims to provide voters crucial information about presidential candidates
Last week, Erwin Chemerinsky, dean of the University of California, Berkeley School of Law, commented that SB 27 is "constitutional."
He explained that the law "does not keep any candidate from being on the ballot so long as he or she complies with a simple requirement that is meant to provide California voters crucial information."
"This is the state acting to make sure that its voters have information that might be very important to them when they cast their ballots as to who they want to be President of the United States," added Chemerinsky.