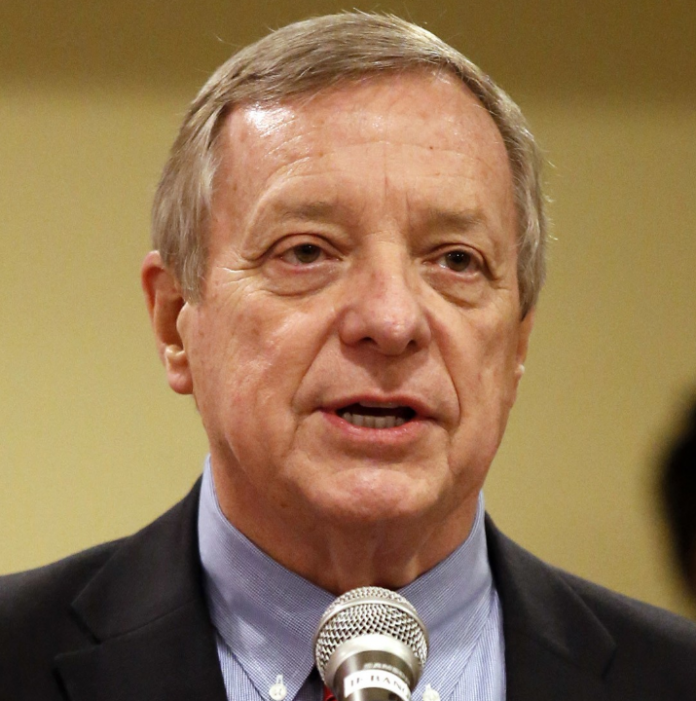 Earlier today, Senate Minority Whip Dick Durbin criticized President Trump, as reported by The Hill.
An Overview of Durbin's Condemnation
The Illinois Senator's criticism of President Trump relates to the upcoming G-7 summit. Earlier today, while speaking to reports, the Commander-in-Chief opined that Russia ought to be a part of the summit. Trump moreover stated that even though Russia faced rejection from the G-8 summit, they deserve to have a seat at the table.
His specific remarks read as follows:
"Whether you like it or not, and it may not be politically correct, but we have a world to run. In the G-7, which used be the G-8, they threw Russia out. They should let Russia come back in because we should have Russia at the negotiating table."
The foregoing statements did not sit with certain individuals, mainly the President's critics. His political adversaries moreover noted the continuation of the ongoing Russia investigation. The President and his supporters have frequently blasted the probe as a "witch hunt," thus calling for its closure.
Nevertheless, Dick Durbin took to social media to censure President Trump's preceding commentary. The Senate Minority Whip leader mocked the Commander-in-Chief's previous statements regarding his "toughness" with Russia. Durbin then accused Trump of "punishing" American allies and "groveling at the feet" of adversaries.
"Nobody has been tougher on Russia than Donald Trump" – President Trump, April 2018.

Now watch President Trump grovel at the feet of our adversary and punish our strongest allies. https://t.co/ZqWXph18qv

— Senator Dick Durbin (@SenatorDurbin) June 8, 2018
President Trump and Foreign Relations
For quite some time, critics and supporters of the President have weighed in with their thoughts regarding foreign policy and the like. This weekend's G-7 summit has already engendered a significant drop of world stocks, as earlier reported by USA Herald. Political adversaries of Trump are furthermore questioning his decisions to increase tariffs on certain countries. Various American leaders appear concerned about the potential repercussions of the aforementioned tariffs.
Another trending matter in the world of foreign relations is President Trump's forthcoming meeting with North Korean leader Kim Jong Un. Despite a previously ongoing feud between the two men and a prior cancellation of their gathering, both Trump and Kim Jong Un are back on track to meet with one another in Singapore on June 12, 2018.
The President's critics have ongoingly slammed him for what they perceived as a lack of diplomacy. Despite these past condemnations, some people are still questioning whether or not President Trump is truly prepared to convene with the North Korean leader.
The outcome of the G-7 summit and the President's meeting with Kim Jong Un currently remains to be seen.