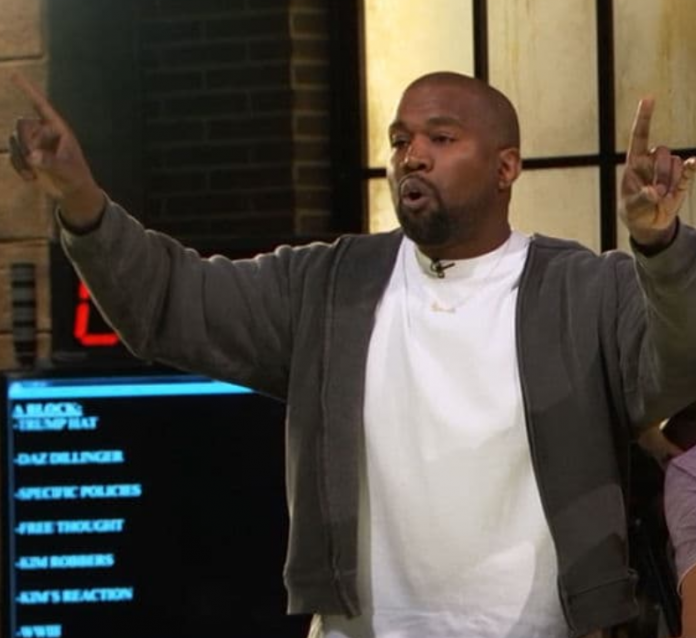 On Thursday, a Detroit-based radio station announced their decision to cease playing the music of popular rapper Kanye West after the latter shared his thoughts about slavery in America, reports The Hill.
An Overview of Kanye's Remarks and the Detriot Radio Station's Response
This particular incident is not the first time Kanye has dominated national headlines. Towards the end of last month, many Americans were surprised when the rapper praised President Trump on Twitter; Kanye even affirmed the President as his brother and stated that they both share "dragon energy."
The rapper's remarks engendered conservative support, yet strong backlash from left-leaning individuals who felt betrayed. Nevertheless, Kanye did not back down. During a recent interview with TMZ, he shared his thoughts about slavery in America and its longevity:
"When you hear about slavery for 400 years. For 400 years? That sounds like a choice. Like, you were there for 400 years and it's all of you all? You know, it's like we're mentally in prison. I like the word prison 'cause slavery goes too — too direct to the idea of blacks."
Shortly after the aforementioned remarks, the internet "broke" and "#KanyeWest" trended on Twitter for several hours. Various Americans weighed in with either praise or condemnation.
However, Kanye's remarks offended a Detriot-based radio station so much that they are now refusing to ever play his music. They went into great detail in the hereinafter statement:
"We feel like Kanye has gone too far with his latest statement declaring that 'slavery was a choice.' We are over it. We don't want to hear Kanye's music, we don't want to play Kanye on our show, we don't want to talk about Kanye anymore. So we are taking a stand and we aren't playing his music anymore; we just are refusing to give him a platform."
Criticisms Against Kanye West
Since the inception of the rapper's friendly remarks about President Trump, many people have weighed in with criticism. Others have even suggested that Kanye is in the "sunken place," a reference to the popular 2017 movie 'Get Out.'
However, some Americans have pushed back against the condemnation of Kanye. Supporters have questioned why celebrities are seemingly demonized and discredited when they go against the apparent left-leaning, anti-Trump status quo.