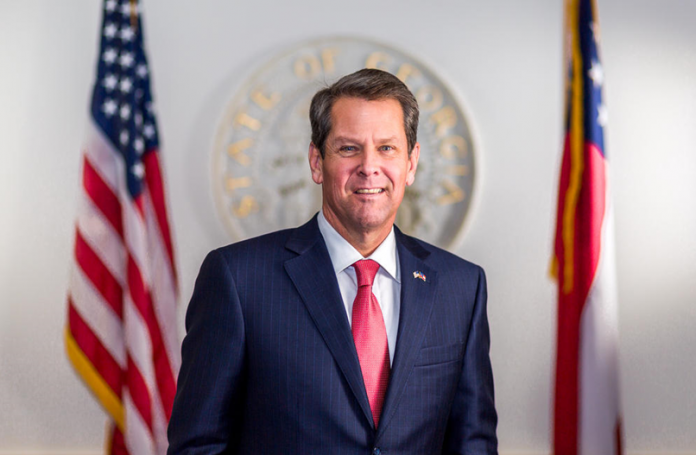 A federal judge ordered Georgia Governor Brian Kemp and Secretary of State Brad Raffensperger to respond to former Trump campaign lawyer Sidney Powell's lawsuit demanding an inspection of Dominion voting machines.
President Donald Trump repeatedly claimed that the Dominion voting machines "switched" votes in favor of Biden. Powell claimed in her lawsuit that the voting machines were of a massive election fraud scheme involving Democratic-run cities, billionaire George Soros and "communist money" from Venezuela and Cuba.
On Sunday night, U.S. District Judge Timothy Batten Jr. issued a temporary order stopping local officials' plans to reset the Dominion voting machines used in Cherokee, Cobb, and Gwinett counties. The election results in these counties favored President-elect Joe Biden.
"Defendants are hereby enjoined and restrained from altering, destroying, or erasing, or allowing the alteration, destruction, or erasure of, any software or data on any Dominion voting machine in Cobb, Gwinnett, and Cherokee Counties," ordered Batten.
In his ruling, Judge Batten stated that Kemp and Raffensperger have until Wednesday to file a brief explaining their opposition to Powell's demand for three forensic inspections.
"The brief should be accompanied and supported by affidavit or other evidence, if appropriate," the judge wrote, adding that Gov. Kemp and Sec. Raffensperger must provide Powell a "copy of the contract between the State and Dominion."
During the hearing on Sunday, the lawyer representing Gov. Kemp and Raffensperger, and four other members of the state's Election Board, argued that the secretary of state has no jurisdiction over county election officials. Therefore, the court has no jurisdiction since they are not a party to the case.
Additionally, the defendants argued that allowing forensic inspection by experts working for the plaintiffs "would pose substantial security and proprietary/trade secret risks."
On Monday, the Georgia Democratic Party filed a proposed motion to dismiss Powell's lawsuit. The party accused Powell of attempting to overturn the will of voters and pushing "debunked conspiracy theories, wild speculation, and unsupported allegations of procedural improprieties recycled from other unsuccessful lawsuits."
Pres. Trump has been attacking Gov. Kemp and Sec. Raffensperger-both Republicans- for certifying the election results in the state.
—————————————-
Have a story you want USA Herald to cover? Submit a tip here and if we think it's newsworthy, we'll follow up on it.
Want to contribute a story? We also accept article submissions – check out our writer's guidelines here.