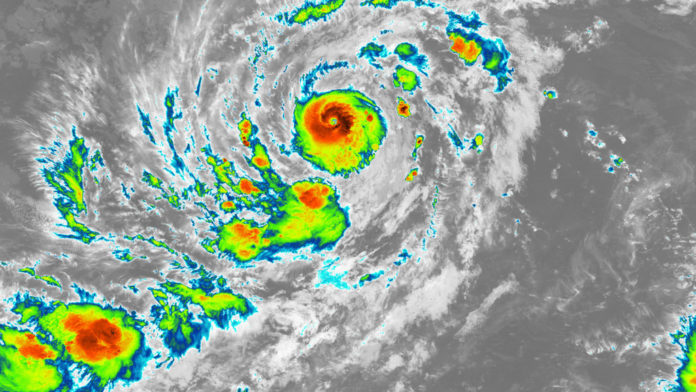 According to spokesman, John Sill-up, the Executive Vice President of GERA a 501c3 in Washington D.C. and California is collecting donations from the general public to provide funding needed for private schools in the path of Hurricane Irma. 100% of the proceeds will go to the repair of schools so that children can continue their education in a positive learning environment.
After having reached their goal, the GERA website (geraedu.org) will post the school that most needs this support including updates on their website. Mr. Sill-up is requesting the general public to step up to provide relie and exceed GERA's goal of 200,000, which is designed to provide minimal repair and temporary accomodations/classrooms for at least a few schools. Mr. Sill emphasizes donation is 100% tax deductible, and you can make it through GOFUNDME. The campaign is entitled, "SCHOOL REPAIR FROM HURRICANE IRMA" https://www.gofundme.com/child-relief-serviceshurricane
GERA is not usually involved in these relief projects, but is stepping outside of its comfort zone to advocate for relief. Mr. Sill says that, "It is not even about the funds we will get, it is the awareness of the gravity of this storm and its effects on people's lives that really matter".
From super storms to biblical flooding, interminable droughts to devastating wildfires, this is definitely a "new normal" that is affecting communities everywhere who need our support. Mr. Sill emphasized how local and national organizations have a responsibility to open their doors and know how since we know best how to help build communities to respond, recover, and rebuild.
GERA intends to partner with other organizations who are on the ground, and to provide its own wealth of volunteer resources. GERA has a network of teachers that Mr. Sill says, "GERA has around 300+ in the California and Washington D.C. areas who are ready and willing to not only help rebuild the physical structure but to encourage our youth that are affected by the storm to "never give up on learning!" we also need to raise awareness about the urgency of climate change.
Most disaster relief organizations are not focused on co ecting the dots between climate change and extreme weather, and many actively avoid the topic. That's why the Climate Relief Fund shares the stories of disaster victims, so decision makers understand the real effects of inaction.