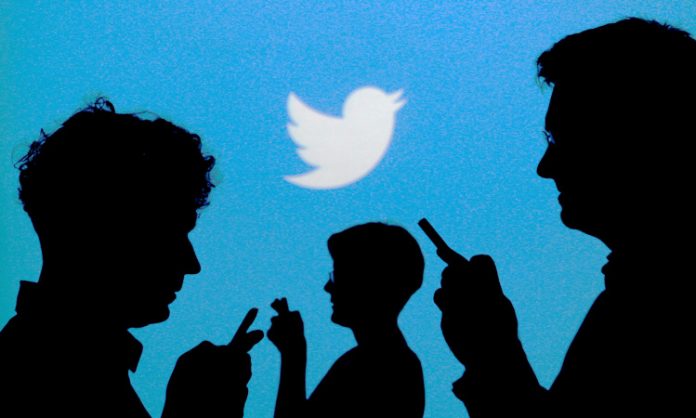 In any team situation, which unfortunately our political climate has become, there is a standard amount of trash talking from both sides.
Currently, #NotMyPresident is 'trending' on Twitter with only 36.2K tweets at the time of this writing. There have been no reported protests, violence, and tremendous outrage from Republicans.
The hilarity is, Republicans went to work today. They have yet to report their crying or requiring of safe spaces, coloring books, and need for emotional support animals.
What is even more ridiculous is quite a large portion of the #NotMyPresident tweets are from liberals projecting their own emotive outbursts from 4 years ago.
Please, guys, it's ok. You won, but this isn't the last 'game' to ever be played. You can have this one. So maybe, you should focus on your 'day' and stop focusing on the side that isn't busy "Resisting" and emotionally vomiting in the streets on every channel.
Check out some of the tweets causing the #NotMyPresident tweets to trend:
You MAGA dumbasses so mad.

But you're right…

He's #NotMyPresident…

Joe Biden IS MY President. pic.twitter.com/2L8QP2Rc8m

— The Mighty (@JamTheMighty) January 20, 2021
Swimming in Trump supporters snowflake tears… #NotMyPresident pic.twitter.com/MoCN8uvbM6

— Tonya Renee' (@Tee2theB) January 20, 2021
This one is pretty accurate:
Liberals…
2016: #notmypresident #Resist
2017: #notmypresident #Resist
2018: #notmypresident #Resist
2019: #notmypresident #Resist
2020: #notmypresident #Resist

2021: Can you believe Republicans won't accept the election results?!? Sore losers!!!!!

— ForAmerica (@ForAmerica) January 20, 2021
Then we are immediately back to:
Trump supporters getting ready to say #NotMyPresident pic.twitter.com/ylC04qjouJ

— J Kessler ➐ (@J_Kessler_) January 20, 2021
Geoff Norcott being cute… we'll allow it – but still, unfortunately adding to the trend numbers:
Joe Biden is #NotMyPresident
Nor was Donald Trump.
Or Obama.
In many ways, the US is a completely separate country.

— Geoff Norcott (@GeoffNorcott) January 20, 2021
Liberal Activist and author Kimberley Johnson:
Donald was #NotMyPresident

Never was.

— Kimberley Johnson (@AuthorKimberley) January 20, 2021
To those tweeting #NotMyPresident…#FuckYourFeelings

— Kimberley Johnson (@AuthorKimberley) January 20, 2021
Then there are these groups…. a little unstable if you ask me… but Twitter doesn't seem to be censoring them… and check it out – talk about living in a fantasy world, "Bernie is my POTUS".
#NotMyPresident Bernie is my president pic.twitter.com/9BNksNeayw

— KILL THE CORPORATOCRACY | Bernie is my POTUS (@KillTheCorpora) January 20, 2021
Mark… I'm not sure about your feed – but when I scroll through – the majority is quite literally liberals… so…
How conservatives look today saying #NotMyPresident after chastising Liberals 4 years ago when Trump was sworn in…. pic.twitter.com/KFVIY5U0Fo

— M. Bleezy (@markbland) January 20, 2021
Let's keep in mind, we've been told for 4 years, that whites are all privileged white supremacists… but here ya go!
if the crackers don't like it they can LEAVE #NotMyPresident pic.twitter.com/SuY5BeKRM6

— tay. 🤠 (@playgorlcarti) January 20, 2021
This one IS super helpful – just wish that it would have been posted 4 years ago since… no one is laying in the street crying like they lost someone because of an election…
For the #NotMyPresident folks – this might help. pic.twitter.com/76soKEwEas

— Odysseus (@TangentOdyssey) January 20, 2021
So, for all that missed it – Republicans have largely planned to boycott big tech during the inauguration and carrying on with life, but I guess, yet again, the liberals will do everything in their power to hear themselves and no one else.
Have a story you want USA Herald to cover? Submit a tip here and if we think it's newsworthy, we'll follow up on it.
Want to contribute a story? We also accept article submissions – check out our writer's guidelines here.