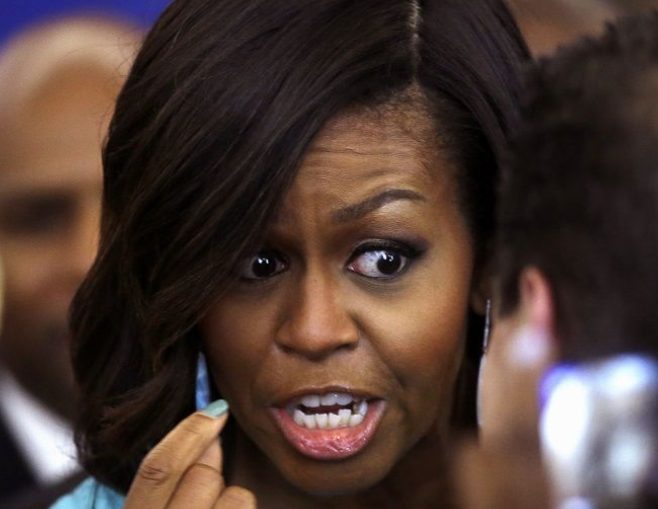 On Thursday, Michelle Obama spoke at The Bushnell Center for the Performing Arts in Connecticut. During her speech, she gave advice for Americans to follow under the Trump Presidency, as reported by The Hill.
Advice from Michelle Obama
"Focus on what you can control. Be a good person every day. Vote. Read. Treat one another kindly. Follow the law. Don't tweet nasty stuff," Obama declared. "The impact of all of us in our everyday lives is greater than anything … that can come from the White House."
Obama then divulged into additional details regarding her hopes for the future and whether or not she'll run for office:
"The best way for us to leverage our power right now is to try to shift that spotlight onto some of these other young leaders so we do have a cadre of trained, prepared, empathetic, knowledgeable … people to be the next congress-people and mayors and presidents."
"A lot of people say 'oh, you should run.' If we keep looking for that one person to run, we're getting it wrong. We don't need another Michelle or Barack, we need thousands and thousands of them all over the world."
Obama then concluded her speech by discussing girls, women, and the plethora of recent allegations of sexual assault:
"When we live in a world … where young girls are literally in danger of some kind of mess, whether it's what a man says to us, or how he looks at us, or an opportunity that is taken from us, or somebody who's got our foot on our necks … it is such a sad, common existence for women and girls in this country. I was one of the lucky ones. I'm what it looks like when a girl is loved and nurtured and invested [in.]"
"I can't tell you how sick it makes me, the more I see the uncovering of the truth that all us women know has been out there, that there is an ugliness there."
Previous Remarks from Michelle Obama
Obama's stance against nastiness contradicts some of her previous statements, as does her call to treat others kindly. Not too long ago, Obama slammed women who chose not to vote for Hillary Clinton, alleging that they "voted against their best interests." She also called all men "self righteous and entitled" before fallaciously stating that the GOP is only made of white people and men.
Many conservatives and Republicans criticized these remarks, however, many who attended Obama's speech at The Bushnell Center for the Performing Arts were more than thrilled to hear what she had to say.