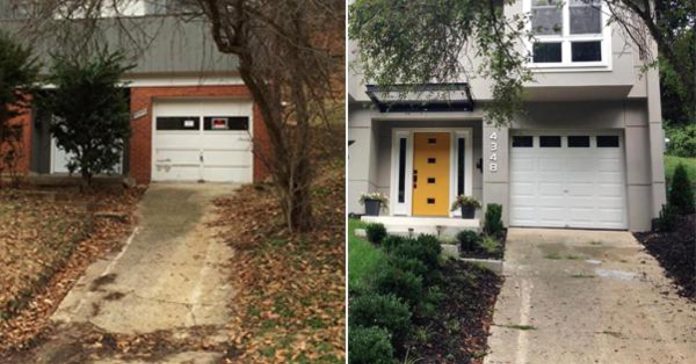 We live in a society where convenience is highly valued. Instead of getting out of our car to purchase our morning coffee we can use the drive thru. Pretty much anything you can think of can be delivered to your door including groceries. It only makes sense that we'd like to experience the same level of convenience when it comes to investing and with the services provided by Mike Cherwenka it is possible. His company Goldmine Properties is like a one stop shop for real estate flipping.
Why take on unnecessary risk when you don't have to? Cherwenka guides his clients through every step of the process. It starts with an initial friendly consultation and ends with a healthy return on the bottom line. The convenience of the drive thru culture has definitely arrived in the real estate flipping market.
One Stop Shop
Calling Goldmine Properties a one stop shop for real estate flippers is no exaggeration. Their clients are guided through every step of the process. After the initial consultation he helps find the properties, assists in finding financing, suggests property improvements that can raise the value of the property, finds the contractors to do the work, and puts his clients in touch with the best realtors when it's time to sell. It's a complex process for the amateur investor, but Cherwenka puts the puzzle together for you virtually eliminating any stress involved. There are plenty of things to stress about in life, but investing in house flipping doesn't need to be one of them.
Initial Consult
If you're going to be working with someone closely through the entire house flipping process you need to have a certain comfort factor with them. A good comparison is the relationship you have with your doctor. We want a personable doctor that makes us feel comfortable when we're in their care. There are some great doctors out there that just aren't very good at the relationship side of the equation. Chances are we'll try to find a replacement for them even though we know they can do the job.
It's the same with an investment advisor like Cherwenka. We want to work with someone that can not only guide us, but also make us feel comfortable. From the very first consultation Cherwenka works to establish a comfortable relationship with his clients.
Finding Properties
Finding the right property to invest in for flipping can be like trying to find a needle in a haystack if you don't know where to look. With more than twenty years of practise at it Cherwenka knows how to find the best potential flipping investments. His team finds the properties for their clients with the best potential for a positive return on their investment. Sometimes a property may seem like a good investment, but there may be certain unforeseen factors that make it a fairly risky proposition. Goldmine Properties knows how to identify the risk to ensure their clients only take on sound investments.
Acquiring Financing
Anyone can approach a bank and ask for a loan for an investment, but that doesn't mean they'll grant it. Financial institutions have complex formulas they use to determine the risk involved with any investment and without understanding their process the possibility of rejection is high. Werenka has established relationships with investment organizations that understand the house flipping market and are willing to finance investment. These contacts make it easier to obtain the financing necessary to move forward with a property flipping investment and that's part of the package he provides.
Advice on Property Improvements
Investing in the right property is only half the battle. For an investor to really make a substantial return on their investment they need to make value added improvements before they resell. Goldmine Properties has invested in more than 2000 properties so they have a great deal of knowledge about which types of property improvements will add the greatest value. They share that understanding with their clients so that they can get the most out of their investment. There's no point in investing thousands of dollars in improvements that will never help you realize the return you're looking for. Expert advice helps the investor to avoid such pitfalls.
Help with Contractors
We've all heard of nightmare stories of property investments gone wrong. More often than not things go sideways because a contractor hasn't followed through on their promises or did a poor job on home improvements. Cherwenka only works with reputable contractors and connects his clients with ones that will actually provide the level of quality workmanship required to improve their investment. In this type of transaction there isn't any room for error.
The Best Realtors
Realtors are probably one of the most important factors in any property transaction. If they're doing their job right they'll encourage a healthy bidding war for your property ensuring the largest return on investment possible. On the flipside a realtor that's not very good at their job can cost an investor a great deal of money. Goldmine Properties has been working with realtors for more than two decades so they know which ones do the best work for their clients. It's just another benefit of working with a real estate flipping expert like Cherwenka. Instead of doing hours of online research trying to find the best realtor the investor is able to tap into this expertise and make the right decision.
Bring on the Next One
The great thing about making money through flipping properties is that there's always another opportunity waiting just around the corner. Cherwenka's company is constantly on the lookout for new potential investments. When their clients are ready for the next investment opportunity they're ready to take on the challenge. For most people once they get that first flip under their belt they're ready to do it again and Goldmine Properties can be a long term partner providing the advice they need for continued success.