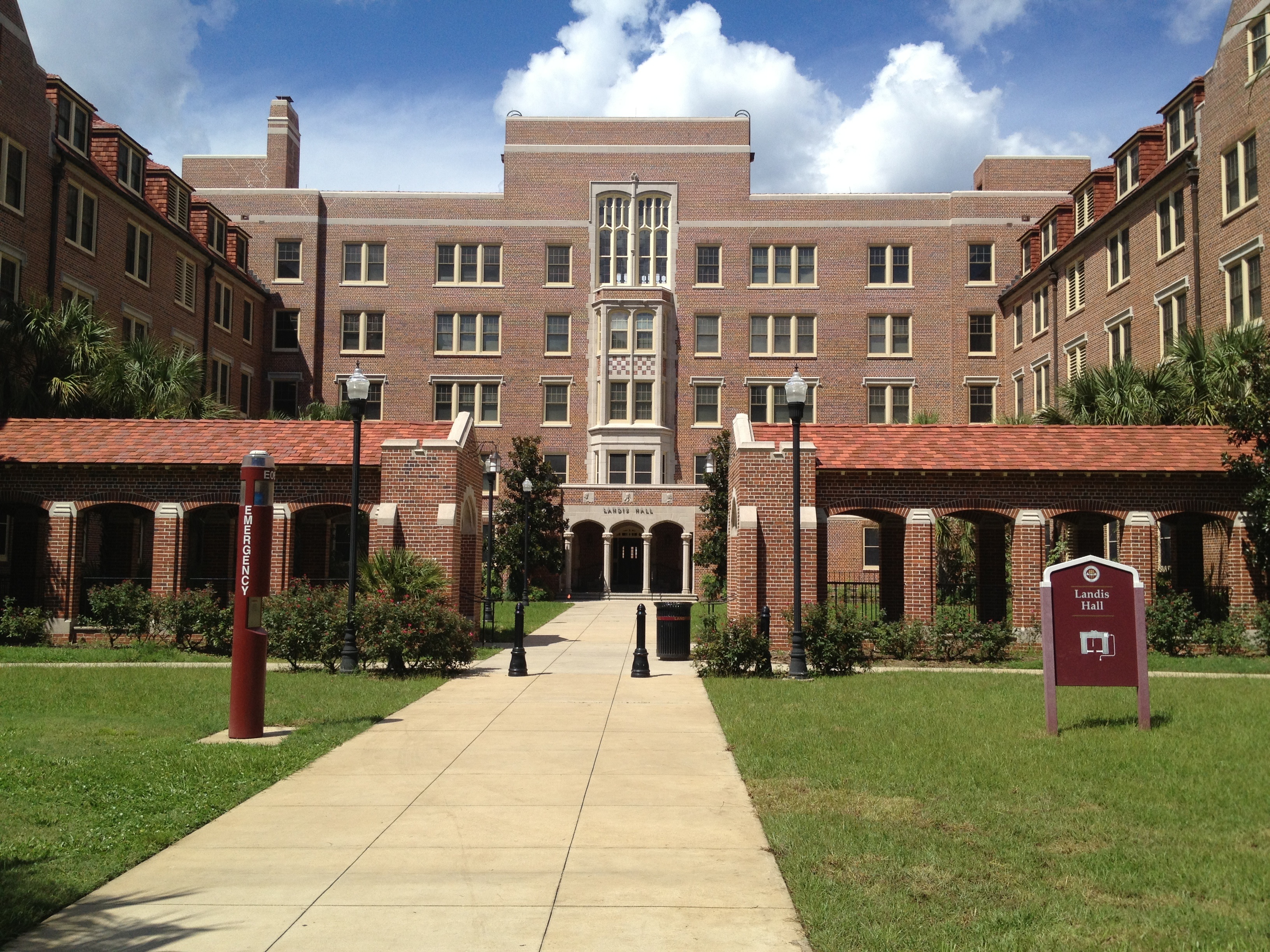 Florida's public universities have not, as of yet, attained the prestige that states like Michigan, Virginia and North Carolina can claim for their flagship universities.  This is understandable when you take into consideration that Florida is a young state whose population growth and wealth didn't take off until the 1970's.  Even now, many of its wealthiest residents grew up, were educated and made their money elsewhere.  Consequently, small population and nominal private endowments have historically limited Florida's universities.
This began to change in 1985 when the University of Florida attained membership in the American Association of Universities (AAU).  The AAU has rigorous membership standards and its members are widely viewed as the most elite of American universities. In fact, Florida State University has targeted membership in AAU as one of its highest goals as it seeks to grow its stature and reputation. Given their growth, greater research dollars and more accomplished student bodies, the University of South Florida and the University of Central Florida are also logical candidates to attain "flagship" status and then one day seek AAU membership.
These are lofty goals and will be very challenging for each university to meet.  However, they are important goals that will bring vast benefits to the state and local communities, as universities are massive economic engines unto themselves. Going from good to great is never an easy endeavor, but Florida's universities have faced massive headwinds in the last few decades and now face a new potential challenge to their success.
The first headwind arrived in the early 2000's when Florida's legislature reneged on its commitment to fund matching gifts to the Alec Courtelis Facilities Enhancement Grant Program.   One can only imagine the quality of the facilities that would exist on Florida's campuses had this program endured.  The state then created a redundant and convoluted governance system for higher education that remains wasteful, confusing and illogical. Then, Florida's Governor imposed a rigid mandate against tuition increases on the universities, despite Florida schools already having nearly the lowest tuition in the country, all while keeping uniform pricing across the entire system, further devaluing the education at our best schools.
If these challenges were not enough, all of this occurred during a time of budget cuts and decreased funding that leaves Florida's best universities with state funding per student down by 22.7% since 2008.  State funding as a percent of total operating budgets is also way down.  In short, the universities have been lied to, given more grief and supervision, less money and even less authority to determine their own prices or control their own destinies.  And now House Speaker Richard Corcoran is proposing to make things even worse, picking a gratuitous fight over state-paid fundraisers and public records of university foundations.
For his part, Corcoran, holding degrees from private colleges, has no meaningful ties to our state university system.  But it is still difficult to see the motivation for his recent foray into higher education fundraising operations, other than a desire to score political points on some easy targets that can't fight back.   Had Corcoran sought to determine why there are no conservatives on our campuses, or insight into the liberal bias at our schools, as pointed out by Professor Paulson of USF in a series of articles on the subject, one might at least understand his motivation.  This pursuit, however, just makes no sense.
Years ago, the state created Direct Support Organizations to enable quasi-private, non-profit groups to support our universities and their missions with scholarships, athletics, and other fundraising activities.   These DSO's include Alumni Foundations, Science Foundations, Booster groups and other entities.
Some of these organizations have employees who are FTE's of the State of Florida.  Given that the role of these employees is to raise private dollars for state universities, it seems logical that they be state employees.  Because they are, however, the Florida House has argued it has a right to access all the records of these Foundations and has, on at least one occasion, turned information over to the public that the organizations believe are NOT in the public domain.   Corcoran's goal seems to be to embarrass some of these groups for spending large sums of money on employees, travel and fundraising activities, even without knowing the affect or efficiency of these expenditures.
There should be no doubt that the salaries and state-paid travel for these groups and employees does, in fact, belong in the public domain, but Corcoran seems to want to go further and bring more and more information into the Sunshine and place strict limits on many of the activities of these organizations.
With plenty of waste in an $82B state budget to explore, Corcoran's focus on these small groups makes the Speaker look like a bully, simply trying to score political points for himself. To add insult to injury, despite years of being kicked around by the legislature, our universities are thriving in many ways, and now, with state funding levels at all-time lows, the Speaker wants to kick the fundraisers in the teeth simply because he can and he knows they can't fight back.
While this may or may not affect the morale of the fundraisers, what is more dangerous for the universities is if donors believe their contemplations, deliberations and other communications with state universities is a matter of public record. These benefactors may, instead, choose to work with charities that don't embarrass their donors by making their information public.  In other words, big donors will not communicate with our universities and critical fundraising will suffer.
If Corcoran has a legitimate motivation or purpose for his inquiry, he should reveal it and get to the point of making his point.  If he does not, we implore him to move on, pick a meaningful fight, like the corruption that goes on in legislative fundraising where pay-for-play tactics seem more apparent every year and disclosure gets even more limited.  Just think how strong Florida's universities could be if our legislators raised money for them, instead of PAC's created for no other purpose than to pad the pork barrels of the politicians that run them.   Now that fundraising could use a good review!