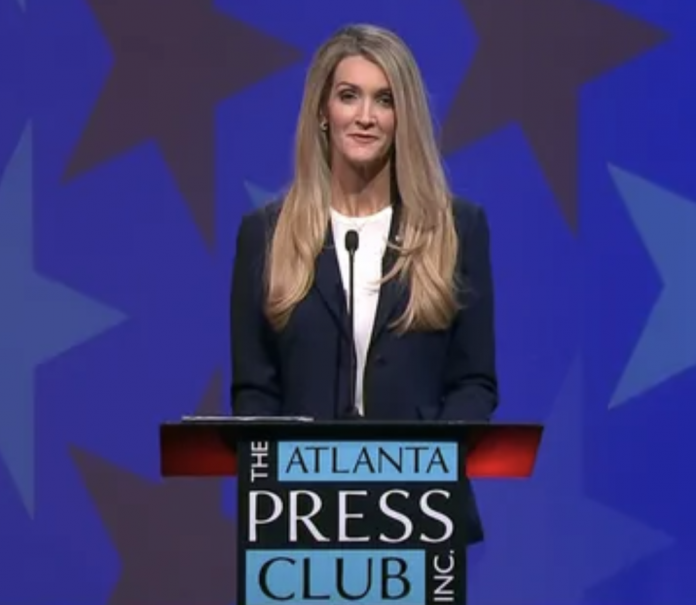 Last night, I had the pleasure of tuning into the one-hour-long debate between Republican Sen. Kelly Loeffler and Raphael Warnock, the Democrat looking to unseat her.
A lot happened in this debate sponsored by the Atlanta Press Club; however, Loeffler's performance and remarks were highly impressive to me. Shortly after the debate, I rushed a donation to her campaign.
I'm Senator Kelly Loeffler

I just won the GOP Nomination for the GA Special Election Senate race

I am now running against one of the most radical Democrats in the country

I need your support

Please RT this, follow my campaign account, and chip in! https://t.co/oztRVFRh8M

— Kelly Loeffler (@KLoeffler) November 4, 2020
Voting for Loeffler (and Sen. Perdue) in the runoffs has always been something I planned on doing; although, watching Loeffler's debate against Warnock only re-affirmed my support for her and my decision to vote for her.
Sticking to the facts and staying above the fray
During Sunday night's debate, both Warnock and the clearly-biased moderators attempted to throw traps in Loeffler's path.
This was more than apparent when Warnock tried to falsely paint Loeffler as out-of-touch with Georgians and peddled debunked tales about insider stock trading. The moderators also repeatedly tried to pressure Loeffler into declaring that Joe Biden won the presidential election, yet the Georgia GOP senator stayed above all of it.