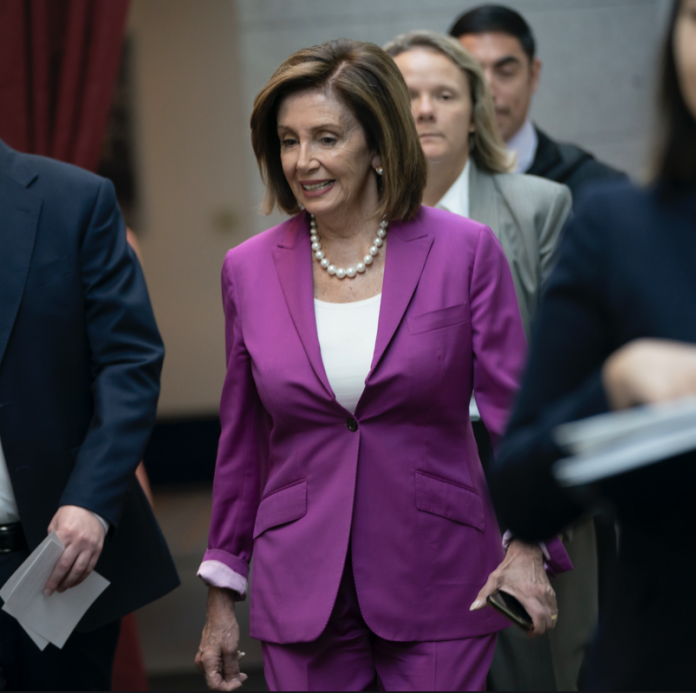 Over the course of President Trump's time in office, Democrats have worked mightily to impeach him. Various congressional members brought impeachment articles against the president in addition to citing the Mueller probe as evidence that Trump obstructed justice. However, attempts to impeach the president have not generated the outcomes which Democrats hoped for.
House Speaker Nancy Pelosi delivered a blow to pro-impeachment Democrats on Friday. Pelosi stated over a conference call that impeaching Trump lacks the necessary support from the public. Impeachment is an issue which Pelosi has regularly shied away from for quite some time, much to the chagrin of progressives.
Why Isn't Pelosi Ready to Impeach Donald Trump?
In addition to viewing the public support for impeachment as inadequate, Pelosi also stated that she needs "leverage." The House Speaker has habitually maintained that impeachment must center around patriotism and not partisanship. Pelosi reiterated these points when speaking with members of her party before the weekend.
Her precise statements on the subject of impeachment read as follows:
"The public isn't there on impeachment. It's your voice and constituency, but give me the leverage I need to make sure that we're ready and it is as strong as it can be. The equities we have to weigh are our responsibility to protect and defend the Constitution and to be unifying and not dividing. If and when we act, people will know he gave us no choice. If he cannot respect the Constitution, we'll have to deal with that. It's about patriotism, not partisanship."
More on the Push to Impeach Donald Trump
Over the past few months, more and more Democrats and activists have expressed their interest in impeaching the president. However, Pelosi's assertion that the general public doesn't support impeachment is accurate. A poll from Monmouth University shows that 59% of Americans oppose impeachment; only 35% are in favor.
Impeachment of President Trump remains highly unlikely. The Senate is under Republican control and while the House may happily vote for impeachment, the Senate would not. Furthermore, there is no proof at this time to confirm that Trump has commmitted any impeachable offenses, hence why Pelosi explained to Democrats her need for "leverage."