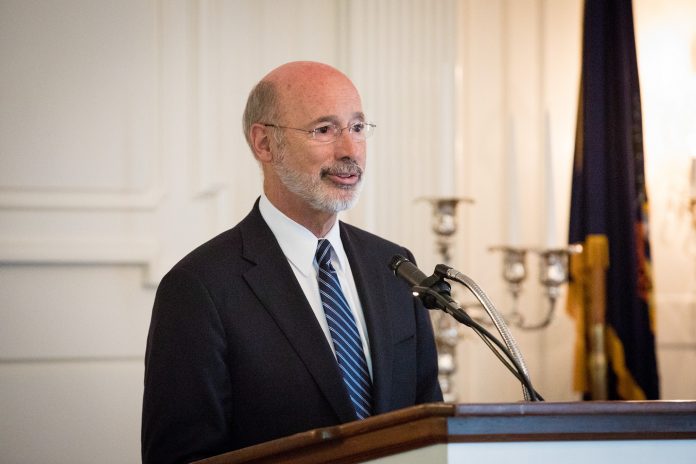 Pennsylvania Governor Tom Wolf said his administration already awarded the $50 million in funding to help employers provide hazard pay for front-line workers amid the COVID-19 pandemic.
Last month, Gov. Wolf announced the hazard pay program for front-line workers, which is administered by the Pennsylvania Department of Community and Economic Development (DCED).
The governor's administration in consultation with the State's General Assembly, Department of Health, and Department of Labor & Industry created the program using the federal money, which the state received through the Coronavirus Aid, Relief, and Economic Security (CARES) Act.
In a statement, Gov. Wolf said, "Pennsylvania's front-line workers put themselves and their loved ones at risk each day they report to work to ensure the continuation of critical goods and services for their communities, and hazard pay is an important opportunity to compensate these vital workers."
"It is undeniable that COVID-19 has put incredible stress on Pennsylvania's economy, the health care system and workforce, and my administration is committed to supporting our businesses and communities as we continue to navigate this global pandemic," he added.
Thousands of Pennsylvania front-line workers will receive hazard pay
The governor's administration received over 10,000 applications requesting a total of almost $900 in funding. Out of those applicants, more than 5,000 businesses were eligible and requested a total of $300 million in funding. Of those, 639 will receive funding, which will support a $3 per hour increase in wages for 41,587 front-line workers across seven industries.