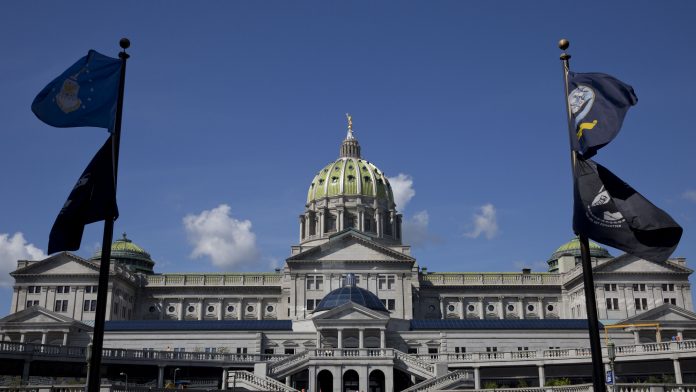 Bloomberg Philanthropies selected Pennsylvania to participate in its initiative to strengthen local and state efforts to combat the opioid epidemic.
Governor Tom Wolf accepted the grant from Michael Bloomberg, the founder of Bloomberg Philanthropies during the Bloomberg American Health Summit in Washington D.C. on Friday.
Bloomberg Philanthropies is donating $50 million to ten states to identify and implement new approaches to prevent and treat opioid addiction. Currently, over two million people in the United States are addicted to opioids, which are responsible for more than 130 deaths per day.
According to Mr. Bloomberg, "We are experiencing a national crisis: For the first time since World War I, life expectancy in the U.S. has declined over the past three years—and opioids are a big reason why. We cannot sit by and allow this alarming trend to continue—not when so many Americans are being killed in what should be the prime of their lives."
Pennsylvania is the first state to receive a $10 million grant from the charitable organization. It is one of the states with the highest rate of drug overdose deaths in the country.
Pennsylvania is one of the "hardest hit by the opioid epidemic
Last year, 5,456 Pennsylvanians died of drug overdoses, which represent a rate of 43 deaths per 100,000 people.  The widespread availability and misuse of fentanyl contributed to a 65 percent increase in drug-related overdose deaths in the state, according to the Drug Enforcement Administration (DEA).
"We hope our work in Pennsylvania—one of the hardest hit states in the nation—will lay the groundwork for more effective action across the country," said Mr. Bloomberg.
On the other hand, Gov. Wolf said, "My administration has made fighting the opioid epidemic one of its top priorities…I want to see an end to opioid disorder in Pennsylvania.
He added that the state's partnership with Mr. Bloomberg and its charitable organization "is a step in the right direction."
Gov. Wolf and Mr. Bloomberg visited the Bridge Way School and Thomas Jefferson University Maternal Addiction Treatment Education and Research in Philadelphia after the summit.
"Pennsylvania has been one of the states hardest hit by the opioid epidemic, but Governor Wolf has been a real leader on the issue," said Mr. Bloomberg.
In addition, he promised to help the governor "tackle opioids from every angle – and save more lives around the state. Together, we'll identify the best ways to curb this critical public health crisis and create a blueprint for change across America."