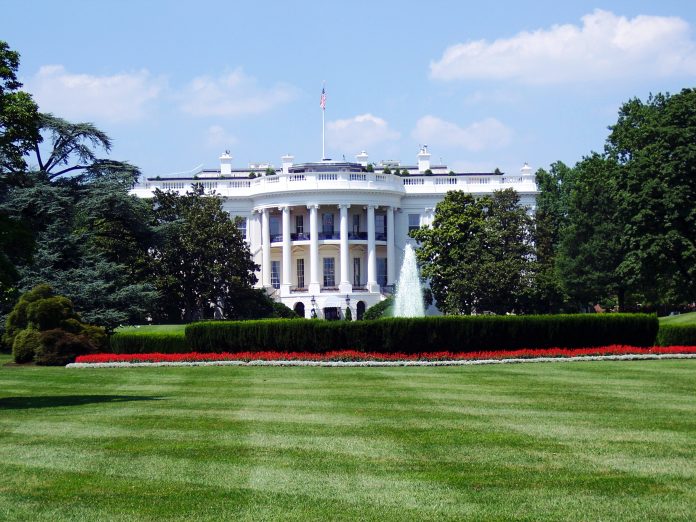 On Thursday, July 9, President Trump signed an executive order on the White House Hispanic Prosperity Initiative, which came just 24 hours after President Trump and President Andrés Manuel López Obrador of Mexico met in Washington. 
Commission to help Hispanic Americans prosper
"Hispanic Americans are cherished members of our national family. They have been an integral part of building this country throughout all of American history," said President Trump in the Rose Garden on Thursday. 
The president touted the growth of Hispanics in the U.S., noting that they are the largest minority group (60 million) in the country. He also mentioned a $1 billion grant his administration delivered, which expanded educational opportunities to Hispanics. 
President Trump's speech clearly shifted his rhetoric from his previous statements about Hispanics, namely Mexican-Americans.
"I will stand arm-in-arm with the Hispanic community to ensure that every child in America can grow up in safety, security, dignity, and in peace," said President Trump. 
The executive order assembles a commission of 20 Hispanic leaders from all different leadership levels and backgrounds. The team will research ways to help Hispanics prosper in the U.S. The commission will then then report back to the president. 
There is no clear definition of what the commission will look like, how they were funded, or how often they will meet and report their findings. But it was clear that Trump has his sights on overhauling education and economic opportunities for Hispanics. 
Growing up Hispanic in the U.S.
Lt. Gov. John Sanchez of New Mexico and Rep. Mike Garcia of California shared their own stories of growing up as Hispanic children in the U.S. 
"Let me say, from a young boy who grew up in absolute poverty, the youngest of eight kids with a single mother, I understand what it is for the challenges facing all families, but especially Hispanic families in this country," said Sanchez. 
Garcia echoed sentiments of what it was like as a first-generation American in the U.S. Garcia then asked Americans to unite together to fight for liberty, freedom and prosperity. 
Spanish-American CEO and president of Goya Foods, Bob Unanue announced that Goya Foods will be donating 1 million cans of chickpeas and one million pounds of food to fight the crop shortage in the U.S. due to COVID-19. Unanue's positive sentiments concerning President Trump were met with anger online, some consumers calling for a Goya Foods boycott. 
Presidents come together
On July 8, Mexican President Andrés Manuel López Obrador visited President Trump for the first time since being elected into office in 2018. President López Obrador's visit was initially to celebrate a new trade deal between the three countries that make up North America, but last minute, Canadian Prime Minister Justin Trudeau backed out, citing scheduling conflicts. 
The new trade deal, the United States-Mexico-Canada Trade Agreement, was signed into law in January, 2020, and is an updated version of the North-American Free Trade Agreement. President Trump often criticized NAFTA and vowed to revoke it. He calls the new agreement "fair," noting it protects American farmers.