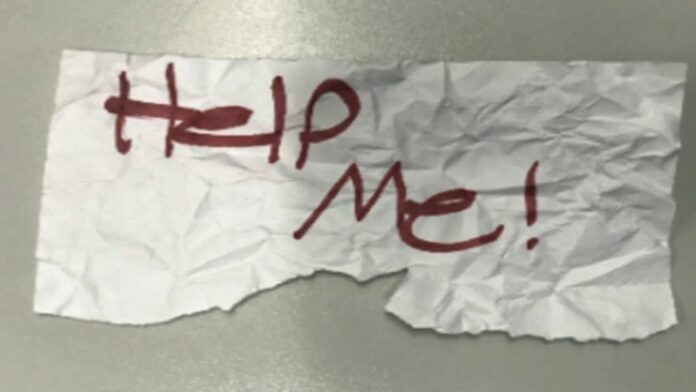 A chilling narrative has unfolded involving a Texas kidnapped girl who was rescued in Long Beach, California, three days after her abduction. The girl, a mere 13 years old, managed to alert a good samaritan to her dire situation by displaying a handwritten "Help Me" sign from inside her kidnapper's vehicle.
Unfolding of the Texas Kidnapped Girl Incident
The quick-thinking Texas kidnapped girl is credited for her courage and resourcefulness, as is the good samaritan who spotted her distress signal. The victim scribbled "Help Me" in stark red letters on a crumpled piece of paper, displaying the sign while inside a vehicle parked at a local laundromat. This pivotal move caught the attention of the good samaritan, a customer at the laundromat.
"She always comes to wash here, and she came and told me the girl in the car needed help," shared Touch Vong, owner of the Easy Wash Laundromat. The concerned samaritan promptly called 911 after spotting the alarming sign.
Arrest of the Kidnapper
The man accused of the kidnapping, identified as 61-year-old Steven Robert Sablan from Cleburne, Texas, was at the laundromat, seemingly doing laundry. Vong mentioned that Sablan had brought the Texas kidnapped girl inside the laundromat earlier that day. The owner had an unnerving feeling about Sablan, describing him as "scary" and instinctively sensing that something was amiss.