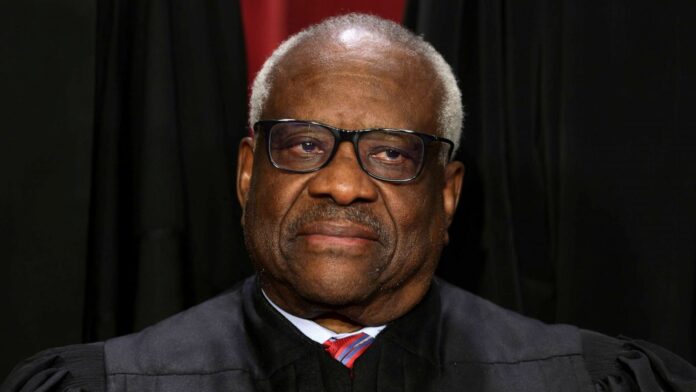 In the latest revelations from the world of U.S. Supreme Court financial disclosures, Justice Clarence Thomas took center stage. The justice's Thursday-released disclosure showcases that in 2022, he was reimbursed thrice by Republican magnate Harlan Crow, indicating their unwavering ties despite public skepticism.
Two of these reimbursements pertain to voyages to Dallas and a journey to the Adirondacks.
In a setting reminiscent of a grand old mansion's transformation, the American Enterprise Institute's Conference at Old Parkland, once a medical haven, now stands reborn, thanks to Crow's penchant for luxury renovations.
Justice Thomas graced this venue twice, as a luminary speaker, with Crow shouldering the brunt of his travel expenses.
Thomas Lists New Reimbursements: Secrecy in the Adirondacks
Intrigue intensifies as we trail Justice Thomas to the serene Adirondacks of New York. Crow's very own Camp Topridge, a secluded haven, played host to Justice Thomas during one of his summer week-long retreats.