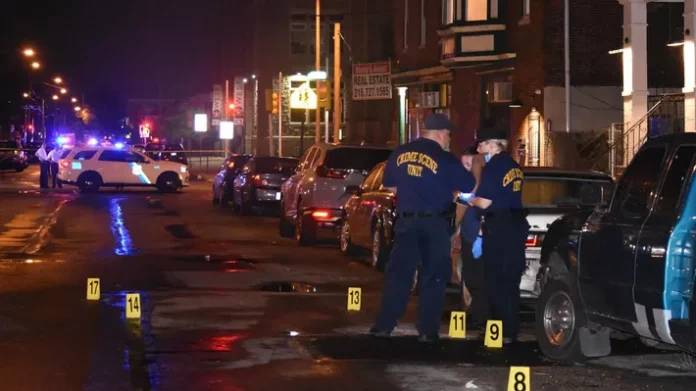 In an unforeseen act of violence in Philadelphia's southwest region on Monday night, five individuals lost their lives, sparking concerns of the increasing gun violence in the city. The horrific Philadelphia shooting took place in the Kingsessing neighborhood and involved an assailant heavily armed with a bulletproof vest, creating a scene reminiscent of many random mass shootings across the U.S.
According to Larry Krasner, the Philadelphia District Attorney, the nature of the Philadelphia shooting implies it could be a random act rather than a targeted attack.
Krasner noted that the relationship between the shooter and the victims seems ambiguous at best.
Philadelphia Shooting : The Suspected Shooter and His Victims
Philadelphia shooting authorities took a male suspect into custody, who was armed with a semiautomatic rifle, a handgun, and another firearm, alongside multiple magazines concealed in his bulletproof vest.
The assailant, caught in the South Frazier Street vicinity, was actively shooting when apprehended, displaying an unsettling level of audacity.