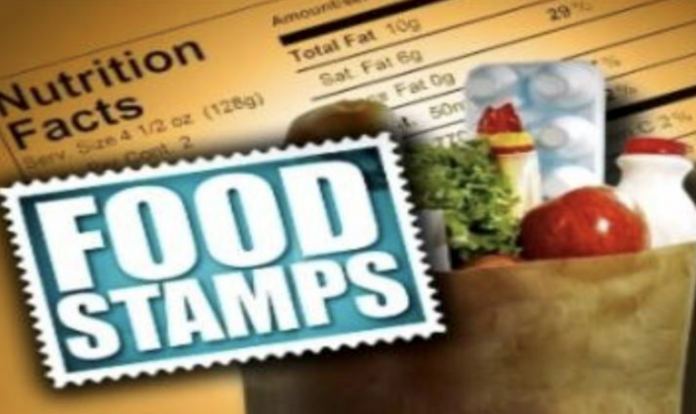 The Trump administration released a final rule that would cut food stamps, officially called the Supplemental Nutrition Assistance Program (SNAP), for able-bodied Americans.
According to Bloomberg News, the plan will affect approximately 750,000 Americans currently receiving food stamps.
On Wednesday, the U.S. Department of Agriculture (USDA) Secretary Sonny Purdue, under the order of President Donald Trump, announced the final rule that would compel food stamps beneficiaries who are able-bodied to work and become self-sufficient.
The final rule "restores" SNAP to "what Congress intended: assistance to difficult times, not a way of life," according to the USDA.
The Food and Nutrition Act of 2008 limits the amount of time able-bodied adults without dependents (ABAWD) can receive food stamps to three months in a 36-month period. The law also gives the USDA the authority to temporarily waive the time limit in areas where the unemployment rate is more than 10 percent.  It also provides certain discretionary exemptions, which States can use to extend eligibility for ABAWD who are subject to the time limit.
Able-bodied Americans receiving food stamps should re-enter workforce
Under the final rule, ABAWD who are between the ages 18 and 49 should work of participate in a work program, as a condition of receiving food stamps. The USDA will only grant ABAWD time limit waiver when a State requesting it meet the statutory conditions for approval.
In other words, ABAWD time limit waivers will only be granted to an area where "there is an unemployment rate of over 10 percent or does not have a sufficient number of jobs to provide employment for individuals."
In a statement, Sec. Purdue said, "Americans are generous people who believe it is their responsibility to help their fellow citizens when they encounter a difficult stretch. Government can be a powerful force for good, but government dependency has never been the American dream. We need to encourage people by giving them a helping hand but not allowing it to become an indefinitely giving hand."
36 million Americans are currently receiving food stamps
He added, "Now, in the midst of the strongest economy in a generation, we need everyone who can work, to work. This rule lays the groundwork for the expectation that able-bodied Americans re-enter the workforce where there are currently more job openings than people to fill them."
The USDA is proposing its final rule since the country's unemployment rate is 3.6 percent and there are 7 million job openings based on the latest data from the Department of Labor (DOL).
Currently, 36 million Americans are receiving food stamps compared to 17 million in 2000 when the unemployment Rae was four percent.