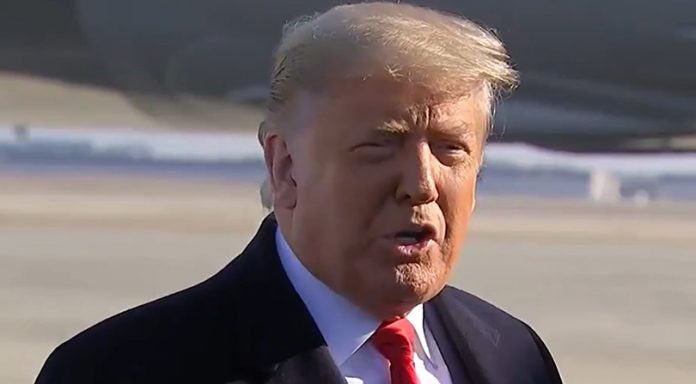 On Monday, the Georgia Secretary of State's office opened an inquiry to review a phone call between former President Trump and Secretary of State Brad Raffensperger.
On January 2, former President Trump allegedly contacted Secretary Raffensperger requesting he 'find' enough votes to overturn Trump's loss in the state.
"Walter Jones, spokesman for Secretary of State Raffensperger confirmed to the investigation," the Daily Mail reported.
"The Secretary of State's office investigates complaints it received," Jones said. "The investigations are fact-finding and administrative in nature. Any further legal efforts will be left to the Attorney General."
The office's investigation is the result of a complaint made by George Washington University Law School professor John Banzhaf III, according to the filing.
In an emailed press release from Jan 4, Banzhaf said he filed a complaint with the secretary of state's office "requesting this matter be fully investigated." He demanded that action be taken to the fullest extent appropriate.