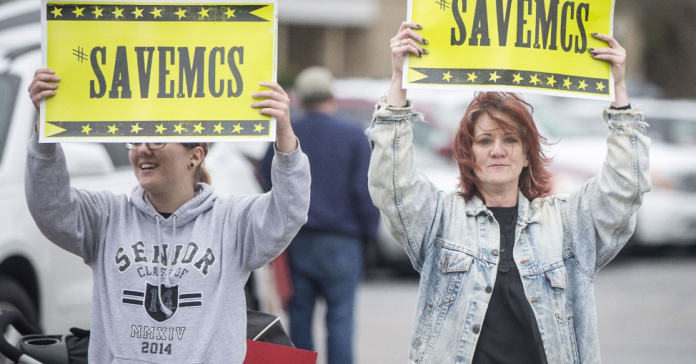 Indiana's Failing Schools
What happens to salvage a failing school district? Gary, Indiana is one example. Because of its $100 million debt, it was taken over by the state. Right on its heels is example #2: Muncie, Indiana, which was labeled "financially impaired" by the state after misspending a $10 million bond–irreversibly.
In response, Indiana House Bill 1315 aims to monitor schools in danger of falling into financial distress. If a school sets off the bill's indicators of financial failure, the Distressed Unit Appeals Board votes on whether the state should take over the district. If the vote is in favor of such a takeover, this bill strips the district's school board of many of its powers, following Muncie and Gary as models. These boards forfeit their power to fire and hire the superintendent and are reduced to meeting only twice per year. The bill even provides that a new school board can be appointed by the state.
To facilitate the appointment of this new board, Indiana House Bill 1315 allows universities to fill in where elected school boards have lost power. This July, Ball State University took over Muncie Community Schools. A university takeover of a public-school district has happened only once before in this country with Boston University (BU) assuming responsibility of the schools of nearby Chelsea, MA. But how did this take-over fair?
The Historic Precedent: Boston University Takes on Chelsea Schools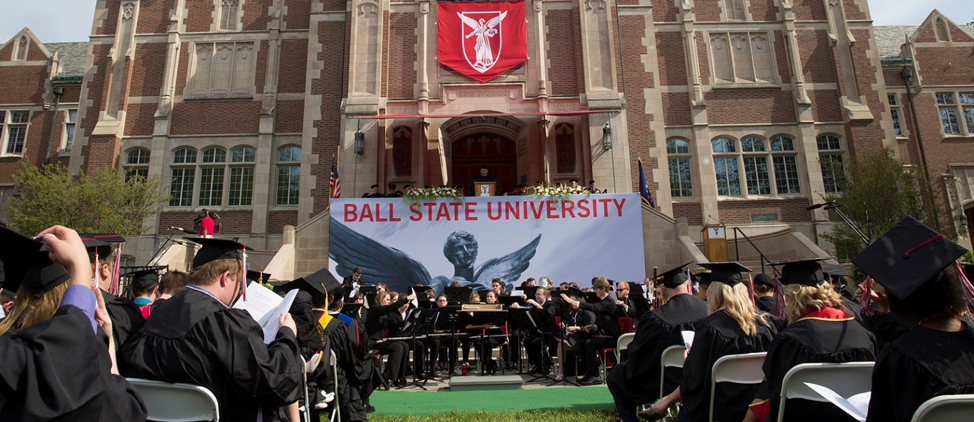 Unlike in the case of Muncie, where the takeover was opposed by the local school board, a simple vote by Chelsea officials gave BU control of failing Chelsea schools in 1989. Not everyone embraced the school district takeover with open arms, of course. The teachers' union felt that the shift of public functions to a private body violated Massachusetts Constitution and sued to block the deal. Hispanic student activists also sued, saying their community was not thoroughly engaged in the decision-making process. And, of course, some elected School Board and Committee members did not appreciate outsiders coming to manage their community.
However, the benefits of partnering a failing school district with a skilled, dynamic, well-regarded school of education became obvious. After about 20 years of BU's control, students were more likely to graduate from high school than to drop out, elementary and middle schools had art and music programs, and high school students were offered a multitude of Advanced Placement classes.
None of these improvements or statistics had existed in such favorable form prior to the university takeover. BU's school of education made professional development "rigorous and relevant," a 2008 Boston Globe article states. Another obvious improvement was that the district's special education department was finally in compliance with state and federal guidelines.
The takeover was not a panacea. Expectedly, Chelsea schools still had problems when the school district regained control in 2008. Only a third of third graders earned proficient scores in 2007 state reading exams, despite BU's emphasis on early childhood education. Of eighth-graders, 58 percent failed state math tests.
Less than thirty percent of Chelsea high school grads said they planned on attending a four-year university. Nonetheless, then president of BU John Silber believed that the takeover was a success, though they did not accomplish everything they had set out to. After all, the school district finally had its head above water when it was drowning in debt and student failure.
The Next Steps: Statewide University Management Expertise for Struggling Public Schools?
Boston University's school of education had the resources, knowledge and networks necessary to save a failing school district. As a school of medicine would provide aid to impoverished communities, so can schools of education, John Silber notes in the '08 Boston Globe article. This historic private university, state sanctioned takeover solution is a pertinent example for universities across the country, especially where the university is public­–not private, as is Ball State University. Unlike private universities, public ones have duties to the surrounding community and state that funds them.
Additionally, many public universities are surrounded by local schools in dire need like those in Muncie. It would be ironic for a school like Ball State, founded as a teaching college, to sit back and watch its local feeder schools closing or failing. Thanks to this innovative law, Indiana public universities can now repay their duty to their surrounding school districts. As Ball State relies on the City of Muncie to supply its streets, sewers, and feeder schools, Ball State can now step in and use its expertise to support the surrounding public-school systems.
The question remains open as to whether Ball State could use its school management expertise in failing schools hundreds of miles away. Further, discussion must be had on whether a private school like Notre Dame could be put in charge of a nearby or far away failing public school system under this unprecedented Indiana law, but each of the possibilities is promising!